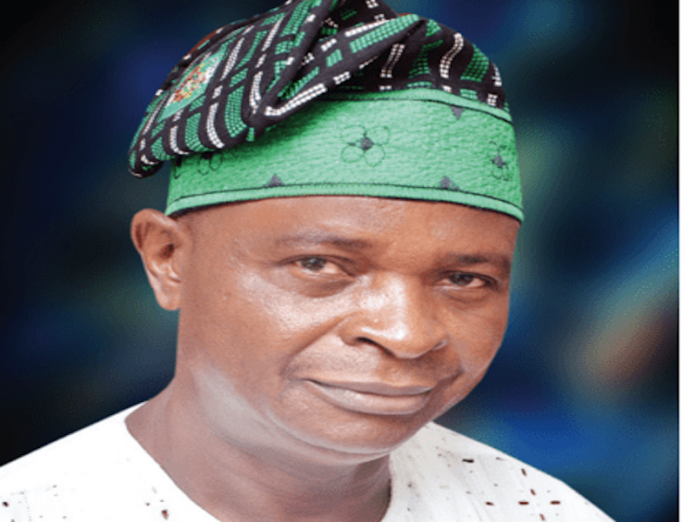 Anew helmsman has resumed at the National Gallery of Art. He is Simon Odey Ikpakronyi, who has assumed duty as the acting director-general. Previously, the federal government agency – simply called NGA in the local art circles – was headed by Abdullahi Sabo Muku, whose second tenure as the director-general expired on March 16.
Dr Ikpakroyi holds a Master's degree and a PhD in art history from the University of Nigeria, Nsukka as well as a master of philosophy (M.Phil.) and a Master of Arts degrees in visual arts: art history (African Studies) from the University of Ibadan. Earlier, he obtained his BA degree from Ahmadu Bello University, Zaria in the same discipline. In addition, he holds a certificate of policy, strategy and leadership from the National Institute of Policy and Strategic Studies (NIPPS), Jos.
Before his elevation to the present position, the Director, Planning and Research at the gallery. Earlier, he served as Director, Planning & Documentation and Director, Educational Services. A foundation staff of NGA, Ikpakronyi worked closely with three DGs in the organisation and has curated several art exhibitions. He has written extensively on modern African Art and that of Nigeria in particular.
Some of his seminal publications are: "Timothy Adebajo Fasuyi: The Doyen of Zaria Art School" in Timothy Adebanjo Fasuyi: A Renowned Artist and Educationist;" Ben Enwonwu: One of the Two Pillars of Nigerian Modern Art" in Ben Enwonwu: Life and Times; "Yusuf Grillo and His Contemporaries in the Growth of Nigerian Art" in Yusuf Grillo: His Life and Works; "Uche Okeke: Exponent of Drawing in Modern Nigerian Visual Art" in Nku Di Na Mba: Uche Okeke and Modern Nigerian Art; The Zaria Art Society: Insight in the Zaria Art Society: A New Consciousness; "Kolade Osinowo's Biography and Interest in Painting" in Osinowo; "Modern Art of Benin Kingdom: Their Classifications and Cultural Relevance" in The Coronation: Art of Benin Kingdom, among others.
The acting DG is a member of such international associations as the Art Council of African Studies Association (ACASA), the International Committee of Museums and Collections of Modern Art (CIMAM) and the International Council of Museums & Art Council or Movements and Sites (ICOM/ICOMS). He also belongs to the Art Historical Association of Nigeria (AHAN), Nigerian Curators' Guild (NCG), Nigerian Art Studies Association (NASA), Museum Association of Nigeria (MAN) and Pan African Circle of Artists (PACA).
Dr Ikpakronyi is expected to bring his wealth of experience in art theory, practice and management to bear in the repositioning the National Gallery of Art in line with the changing times.