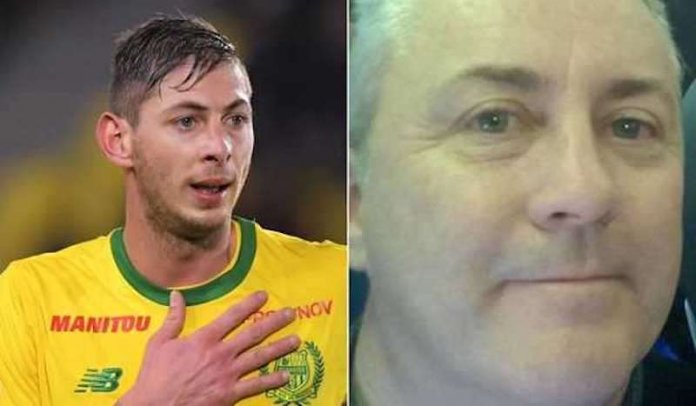 The pilot of the plane which crashed into the English Channel with Emiliano Sala on board, was not qualified to fly at night, BBC Wales understands. David Ibbotson is thought to have been colour-blind, and his licence restricted him to flying in daytime hours only.
Footballer Sala, 28, died when the plane carrying him from Nantes to Cardiff crashed late on 21 January. The UK Civil Aviation Authority (CAA) said it could not comment.
The Air Accidents Investigation Branch (AAIB) said licensing "continues to be a focus" of its investigations.
Regulatory authorities have confirmed that Mr Ibbotson, from Crowle, North Lincolnshire, did not hold a "night rating" on his UK private pilot's licence, the BBC understands.
His UK licence was mirrored by a US pilot's licence – enabling him to fly the US-registered Piper Malibu in Europe.
The public record of his Federal Aviation Administration (FAA) licence states Mr Ibbotson "must have available glasses for near vision" and that "all limitations and restrictions on the United Kingdom pilot licence apply".
There is no publicly available record of UK pilot licences, which are held by the CAA.
RESULTS & FIXTURES
Fulham 0 – 2 Man City
Brighton 0 – 1 Southampton
Burnley 2 – 0 Wolves
Crystal Palace 2 – 0 Huddersfield
Leicester 2 – 0 Bournemouth
Man United 2 – 1 Watford
West Ham 0 – 2 Everton
Cardiff City v Chelsea 2:05pm
Liverpool v Tottenham 4:30pm