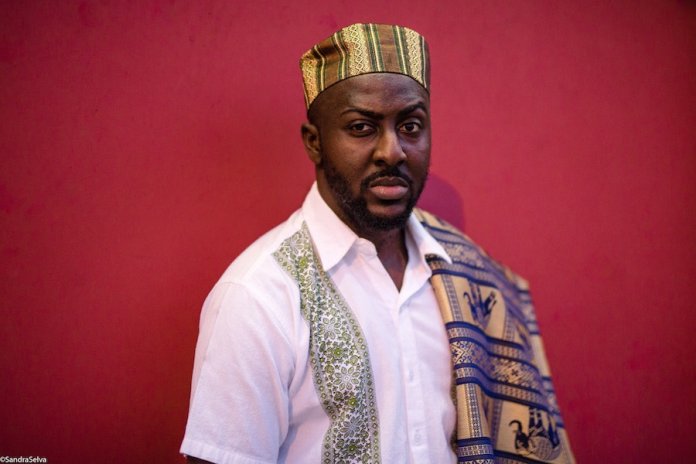 By Vanessa Obioha
A graduate of the Musicians Institute in Los Angeles, Mo Benjamin, makes a bold appearance into the Afropop and alternative music scene with this heartfelt, thoughts provoking song produced by the ace music producer, Mela. Titled 'Sink or Swim'. The track, which comes with a video, is gradually enjoying airplay. The video was directed by the astute Nigerian filmmaker, Blessing Uzzi, of Eccentric Media and the brain behind Cobhams Asoquo's 'Starlight' video.
'Sink or Swim' reveals Mo's artistry and creative intelligence which is not always associated with a newcomer in the scene. His lyrics show the two multi-faceted choices life and its hurdles throws at us. With his critical music studies and consciousness, the talented singer understands what good music is and is here to contribute his style and knowledge to the rising scene of alternative musicians in Nigeria.
With his emergence into the bustling music industry, his good blend of acoustics, a night gale voice, and amazing song writing, Mo has indeed come to stay.
Born on February 7, 1993, Moses Ibrahim, who performs under the name Mo Benjamin, is a Nigerian born singer-songwriter, dancer and choreographer. He describes his music as alternative Afro-Pop/Soul.
He discovered his talent and love for performing at an early age, as he was raised in a musical family. Growing up, he watched his uncle perform concerts in his country Nigeria, and that greatly impacted his pursuit for a music career. He started performing in school musicals, and then decided to move to Los Angeles to hone his musical craft and follow his dream as a solo artist.
Mo graduated from the Musicians Institute in Hollywood, with a degree in vocal performance. In lieu of the raising music industry in Africa, Mo decided to move back to Nigeria and continue pursuing his musical dreams.