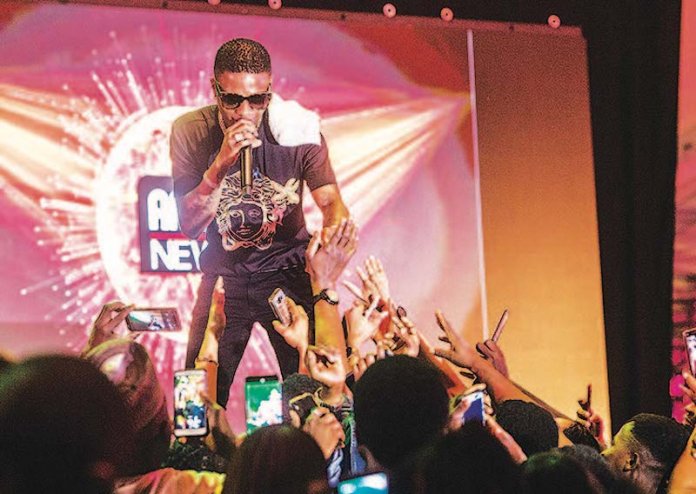 Plans are already underway to ensure that the sophomore edition of Homecoming Festival meets up to expectations.
Launched in 2018, the festival is one of a kind cultural celebration that fuses music, fashion, art and sport.
The event has been acclaimed as one of the cultural platforms that promotes African creativity exchange with the world.
Last year saw the festival heating it up with thrilling performances from both local and international artistes like Skepta, Wizkid, Tiwa Savage and Niniola among others.
This year, the live show, which is scheduled for Easter Sunday, promises more electrifying performances.
While the artistes of this year is still under wraps, the organisers have announced the various brands that will be partnering with them through their Homecoming Pop-Up —  a retail hub where the world's most respected streetwear brands collaborate with their Nigerian counterparts — to design limited edition product.
For this year, Motherlan, Mowalola, Stüssy, Patta, Places+Faces, No Vacancy Inn, TTYA, Vivendii, Waffles N Cream, and more will be showcasing their creative pieces during the Easter weekend (April 19-21).
The international brand, Nike, which is supporting the festival's football tournament known as Native, will also
 co-host a design workshop where registered guests will have the opportunity to customise Nike football jerseys at the Pop Up.
Another major addition to this year's activities is the Skate Jam, a collaborative effort of Homecoming and Waffles N Cream.
There will be an open skate session at a custom space in Lagos. Understanding the importance of this leisure to the youths, the festival organisers revealed that they  are committed to supporting the brand to build West Africa's first skate park as a permanent home to the Lagos skate scene.
Tickets are already available for sale.