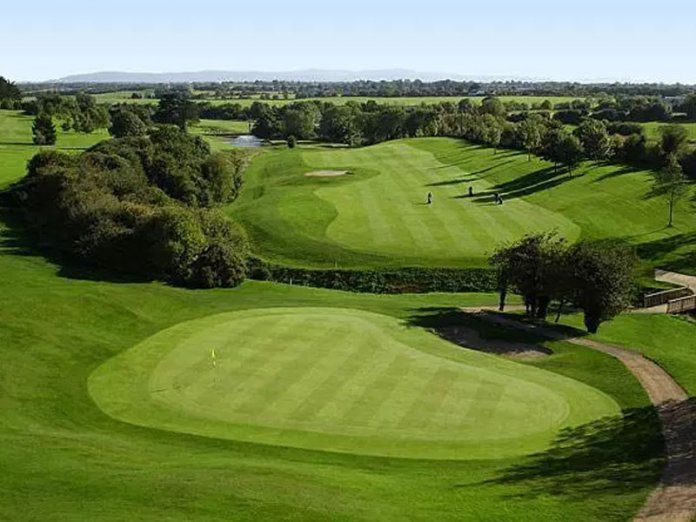 Even though golf is the least precise game in the world, what golfers however do is to make something that is very hard look easy.
This is exactly what Nigeria's foremost professional golfer, Ochei Odoh did when he saved a par with a thunderous putt on the 18th hole of the IBB Golf Club in Abuja to clinch the NNPC GMD's Cup with just a stroke.
But the feat Ochei claimed to win the four-day tourney with7-over par and is what is infuriating an outspoken member of the IBB Club Board of Trustees, Sir Lucky Omoluwa now.
He clearly mentioned that it was unacceptable for a professional to win an event with a 7-over par score.
Omoluwa disclosed this when he was delivering a special speech at the closing dinner ceremony of the NNPC championship last Saturday night.
"It is quite unimaginable watching a professional carding an over score to win an event," Omoluwa who is equally the Executive Chairman of the Pinnacle Communications said.
"We can see some amateurs returning under-par score in big events and there is no big deal in this. Yes, I know that in golf one never leaves feeling completely content and there must be something a golfer could have done better.
"But the truth I know is it is quite ridiculous for a Pro to return an over score to win such big event like the one we just witnessed," he admonished the golfing community.
All the same, Ochei, trying to make his victory look important, offered a timid response that the nation's professionals are sometimes misfiring because they are not properly engaged with adequate tourneys. This, to Omoluwa, reads like a lame excuse.
"I won't buy into that", Omoluwa said. "That Pros don't have enough tourneys to feature in could lead to them returning poor scores in few tourneys they play is rubbish. They are professionals. They have to be engaged in adequate trainings. You can't even see them on the Range. So when do they really work on their games? How will sponsors even come their way when their game is shoddy. I only hope they turn a new leaf," Omoluwa concluded.