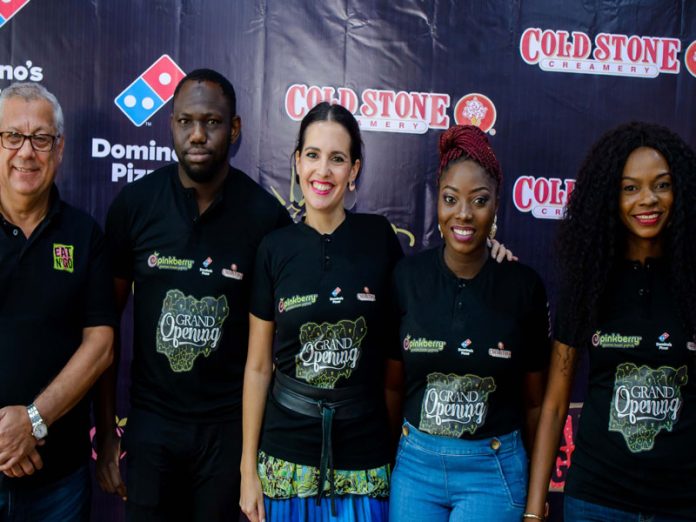 Eat'N'Go Limited, the Nigerian franchisee for Domino's Pizza and its two other brands, Cold Stone Creamery and Pinkberry Gourmet Frozen Yoghurt, is adding new stores across several cities in Nigeria as part of its expansion project in 2019.
According to the company, the launch of the new stores at new locations nationwide reinforces the brand's dedication to bringing the best global food brands and concepts to Nigeria and Africa at large.
Following a successful year in 2018, Eat'N'Go was said to have expanded its presence in seven states in Nigeria– Lagos, Abuja, Oyo, Ogun, and Rivers – adding Kwara and Akure in only Q1 of 2019, and aims to deliver new outlets in the South-South region in Q2. The company is set to open more branches of its brands in Lagos, Enugu, and Abuja in coming months. Meanwhile, the company has stated in a statement that the establishment of these new stores will further increase the organisation's staff strength from the already existing 2000 staff across board.
The CEO, Eat'N'Go Limited, Patrick McMichael, was quoted to have expressed his delight on the advancement so far. "We are on a mission to keep providing mouthwatering treats to lovers of Pizza, Ice Cream and Frozen Yoghurt all over Nigeria. It is such a great opportunity for us to be able to deliver our products and services to yet more and more states nationwide.
"Our goal is to keep investing profoundly in opening new stores in different locations so that everyone, everywhere can have easy access to all the yummy treats we have to offer. We believe that this expansion process is a key step that reaffirms our position as the leading player in the quick service restaurant industry in Nigeria.
"The brand looks forward to increasing its network of consumer touch points while still delivering first-rate quality products and services. We are excited about the level of growth the brands have seen so far in Nigeria as a result of how well the members of our host communities have welcomed and patronised our delicious foods and snacks.
"By the end of the first quarter of the year, Eat'N'Go will have opened a total of 100 stores across Nigeria, which is a very huge deal for us. We owe all of these milestones to our wonderful customers." he added.