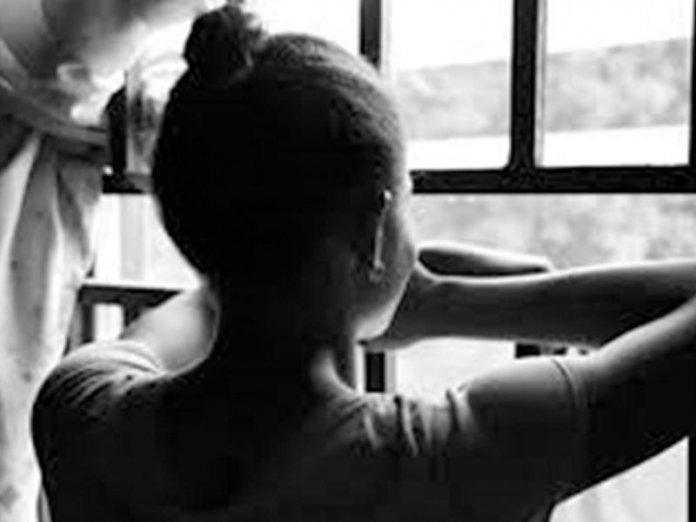 If there is one health condition that has defied correct diagnosis for decades in Nigeria, it is endometriosis, as not only do family and friends wonder why a woman would go through intense pain during menstrual periods, even most doctors still consider it exaggerated pain or outrightly refer to it as a different condition. But as Nigeria joined the rest of the world to commemorate World Endometriosis Month this March, experts say the condition is real and can be better treated and managed with increased awareness. Martins Ifijeh writes
Aina, 25 is one jolly good fellow many people see from afar and want to be like. When she is at her best she radiates positive energy. She is beauty. She is brain. She is the life of the party you hear people talk about. But behind that glamour lies a woman carrying a burden of pain.
When it is time to experience her monthly cycle, Aina undergoes a monthly ritual of agony, fire and death; the kind that turns her into a mess for five full days. It is a period her life is at a pause. It is the time people call her the daughter of the rivers- they say it may be the sacrifice she has to pay for the beauty the gods had given her. Better put, they say for her to look beautiful for the next month, she must undergo the mounding of the gods prior to that month.
It is a period she is highly misunderstood even by her family members and close friends. Those who should care say she exaggerates the pain. They say there is menstrual pain but not to the point of incapacitation and character summersault. They say she has no reason to stop attending school or communicating with people.
But they are all wrong. Aina is suffering from what the Founder, Endometriosis Support Group of Nigeria (ESGN), Dr. Abayomi Ajayi has described as Endometriosis; a painful condition in which tissues that normally line the womb grows outside of it.
In a bid to establish that none of what people think of her was true, Aina sought medical advice, but she was told nothing was wrong with her. For every medical facility she approached, the results were the same. She however knew the clean bill of health she was been given was because she was being misdiagnosed.
To this anomaly, Ajayi said a doctor that does not think of Endometriosis as a condition, will never be able to diagnose it even when a patient with the condition is staring at him. This was what Aina went through for over a decade before she finally knew what she is suffering from.
Though she has undergone a surgical procedure once, the pain still persists. To alleviate this, she lives on painkillers whenever it is time.
"I am usually a happy person, but it is hard to be happy when you are in so much pain, and that time of the pain is the worst part of my life," she said.
Aina is not alone. Kate is a business woman in her early 40s. Since 12, she has never experienced a painless menstruation. Overtime she accepted that that was who she was and decided to live with it while living on painkillers.
But it became a concern for her after marriage. She realised in addition to the monthly pain, she also suffers from pain during sex. Then by the tenth year with her husband, it was clear the condition had also taken a toll on her reproductive life.
Kate is currently accessing treatment with Nordica Fertility Centre for the management of the condition as well as invitro fertilization.
The Grim Picture
Aina and Kate are just two among the 10 per cent of Nigerian women affected by the condition with majority still living in confusion as they cannot tell what really the issue with them is.
Worse still, only few Nigerians, including health experts really know what this women go through as the condition is still shrouded in mystery.
About 180 million women worldwide are currently living with the condition, while almost 40 per cent of such women may be affected by infertility, according to available reports.
Curbing Misdiagnosis
Ajayi believes it is time health experts are aware the condition is real, emphasising that doctors can only think of diagnosing a condition if they also think of that condition as a possibility.
He said one of the issues health experts have is that Endometriosis as a condition presents in more ways that could suggest other conditions.
"For instance, an Endometriosis patient can present as suffering from epilepsy even as she continues to have severe pain around the abdomen. With that, a general practitioner or a gynaecologist may miss the underlying condition unless he probes beyond the surface presentation of epilepsy.
"Sometimes too, an Endometriosis patient could bleed while coughing; giving an impression it is tuberculosis. The diagnosis would however be easily done if this presentation occur around the monthly cycle of the patient," Ajayi said.
Ajayi who spoke during a pre EndoMarch press briefing to commemorate World Ednometriosis March in Lagos, organised by the ESGN in collaboration with the Nordica Fertility Centre, said there is increasing great methods of diagnosing endometriosis in the country, noting that these include the use of CT scan, Laparoscopy, among other.
He also said one important thing was for the patient to present to the right facility and medical diagnostic Laboratory.
Good Looks as Precursor for Endometriosis?
Ajayi said studies may have shown that the qualities that lead to a woman's good looks also predispose her to the painful gynaecological conditions.
"You know female attractiveness is linked with higher estrogen levels, and it is possible that the hormone might favour the development of aggressive and infiltrative endometriotic lesions," he said.
Link Between Endometriosis and Infertility
Ajayi, who is a fertility expert said being diagnosed with endometriosis – and the fertility problems that come with it – often brings emotions of shock, denial, anger, and depression, particularly if the person is planning to start a family.
He said: "From the wish to have a baby to the diagnosis of reproductive problems, the experience of infertility on its own can cause anger, confusion, depression, a sense of helplessness, and frustration. Having to cope with endometriosis on top of all this is challenging.
"Imagine this scenario: You have experienced painful periods and discomfort for years before being diagnosed with endometriosis. Worse still, you're having trouble conceiving. Put together, it's a combination of emotions that require attention.
"It's normal to feel anxious, sad, and stressed, especially with the pain that comes first even before the infertility issues. Pain is physical and emotional with endometriosis. So you may have been dealing with such difficult issues for a while."
He however said not all women with endometriosis are infertile, as many women have children without difficulty, have children before they are diagnosed, or eventually have a successful pregnancy.
He said while Endometriosis and infertility are serious and uncomfortable conditions, the good news is that help is available.
"Getting pregnant with endometriosis is possible, though it may not come as easily as expected. It has been established that up to half of the women with endometriosis will have trouble getting pregnant; however, the likelihood of having fertility problems depend on your age, your partner's fertility, and how severe the endometriosis is.
"If you're struggling to conceive, surgery or fertility treatments like IVF help. Perhaps you have been trying to conceive unsuccessfully for some time, and now, after a fertility evaluation and diagnostic laparoscopic surgery, your doctor has diagnosed you with endometriosis.
"Or maybe you haven't even started thinking about having children yet. However, after experiencing pelvic pain or severe menstrual cramps, investigation and diagnosis show you have endometriosis.
"It is natural to wonder if you have any chance of conceiving. If you have been diagnosed with Endometriosis before you even thought about getting pregnant, you may wonder if it's worth trying to get pregnant on your own before seeking fertility treatment. The answer is yes. You can conceive with endometriosis. It's not a guarantee, but it is possible," he added.
Addressing Lassa Fever through Increased Funding
Out of the five major diseases burdens under the purview of the Nigerian Centre for Disease Control, Lassa Fever has continued to be a reoccurring burden with outbreaks and deaths still having its toll on Nigerians. Ayodeji Ake writes that with increased funding, the health challenge can be eradicated or reduced significantly
Lassa fever was first described in the 1950s, but virus causing Lassa disease was unidentified until researchers discovered a single stranded Ribonucleic Acid (RNA) virus belonging to the virus family Arenaviridae in 1969.
It became a heart aching disease that about 80 per cent of people infected by the virus at that time could rarely show symptoms of the disease, whereas their vital organs like the liver, spleen and kidney were being severely affected.
According to World Health Organisation (WHO), Lassa Fever is a zoonotic disease, which interprets that it could infect humans when they get in contact with infected animals. Not all animals but rodents.
However, animal reservoir, or host, of Lassa virus is a rodent of the genus Mastomys known as the 'multimammate rat'. Mastomys rats infected with the virus do not become ill, but they shed the virus in their urine and faeces.
This has become a viral illness that occurs in Nigeria and other West African countries, which is transmitted to humans mainly through food or household items contaminated by infected rat's urine or feaces and also by handling infected rat.
Lassa Fever symptoms, according to the world health body run between six and 21 days. Phase one of the symptoms include fatigue, general weakness and fever; the second phase includes headache, sore throat, vomiting, and diarrhea; the third phase symptoms are: face swelling, low blood sugar and nose bleeding.
Lassa Fever is known to be endemic in Guinea, Liberia and Mali, where it was diagnosed for the first time in February 2009. In 2011, it was first diagnosed in Ghana, and in Benin for the first time in November 2014.
Because the clinical course of the disease is so variable, its detection in affected patients has been difficult.
Outbreaks of Lassa Fever in Nigeria
Lassa fever from historic facts is as old as Nigeria's independence. The first case was reported in the Lassa village, Borno State, Nigeria. Over the years there has been mortality which became louder as the year unfolds.
Since January 2019, 93 deaths and over 1279 suspected cases have been recorded by NCDC. In the reporting week, 52 new confirmed cases were reported; Edo had 23, Ondo had 11, nine from Ebonyi, one in Bauchi, Nasarawa recorded two, Plateau had, Taraba had four, as well as Delta State.
Intervention
The Nigeria Centre for Disease Control (NCDC) said it has since inception been involved in eradicating or minimising the impact of disease outbreaks.
The center added that it has lately been involved in engaging in both national multi-partner and multi-sectoral Emergency Operations Centre (EOC) to coordinate response activities, deploy national rapid response teams (NCDC, Federal Ministry of Agricultural and Federal Ministry of Environment) to Ondo, Edo, Ebonyi, Bauchi and Plateau and Taraba, as well as the establishment of state EOCs activated in Ondo, Edo, Ebonyi, Plateau states, among other interventions.
Preventions
On Lassa fever prevention, an epidemiologist, Dr. Lawal Bakare emphasised that the best and simplest ways are to ensure houses are crack free, floors are concreted and most importantly that Nigerians avoid keeping refuse in the home and beside where foodstuffs are kept.
"We need to be sure that rodents do not come in contact with human directly or indirectly. Bushmeat seekers should be extra careful. By indirectly, we mean do not let the blood, urine and feaces of rodents come in contact with your foods. Make your environment clean, sweep and mop floors when necessary.
"People should also ensure that their houses are rodents free. So those that have cracks in their houses should seal them up," he said.
Curbing Outbreak Through Funding
The Chief Executive Officer, NCDC, Dr. Chikwe Ihekweazu told THISDAY that increased funding will enable the centre perform excellently in terms of availability of resource to carryout preventive and healthcare treatment functions.
He said: "Nigeria is a very large country with factors that increase our vulnerability to outbreaks; therefore our mandate to protect the health of Nigerians depends largely on availability of adequate resources. With increased funding, the centre will be in a better position to implement its functions.
"We can rapidly escalate activities such as acquiring improved technology for public health laboratory services, ensure full roll out of our digital surveillance system in all states, LGAs and health facilities, supporting establishment of state level public health EOCs, improved risk communications activities, among others. These will contribute to the prevention, early detection, quick response and control of disease outbreaks," he said.
Ihekweazu noted that funding will also enable NCDC to provide optimum priority to preparedness and response activities. "We can conduct more simulation exercises to test our level of preparedness.
"It is important to note that increased funding for NCDC should be matched by state level allocation to health security as well. Ultimately, the mandate to respond to outbreaks starts with states and limited funding at the sub-national level will only lead to an over-dependence on NCDC's capacity", he said.
Also speaking on funding, the President, Nigerian Medical Association, Dr. Francis Faduyile concurred that funding will lead to improvement and curbing of disease outbreak.
"I believe there will be improvement in terms of controlling disease outbreak but the important thing is to channel the funds appropriately. For example, when we started having yellow fever in Nigeria, we did not have enough vaccine around and it is about how proactive we are as government in this country.
"On Lassa fever, we need to have a barrier between the animal that is causing Lassa infection and human being which has to do with educating the public most especially those living in the rural area," he said.
NCDC Act
President Muhammadu Buhari in November 2018 signed the Bill for an Act to establish the NCDC, which was established since 2011.
On this note, Professor of Virology, Prof. Oyewale Tomori said the Act will aid in improving the funding capacity needed for running of the centre. He said this Act makes the centre a fully fledged parastatal that will now have its own budget line provided in the national budget annually.
Speaking further, he said the act permits the board of NCDC to create partnerships and fund raising capabilities for successful project implementation.
"This means the centre shall establish and maintain a fund to which the annual federal allocation will be credited. The NCDC can also get funds through fees and charges for services rendered by the centre; fees from publications; and such other sums accruing to the centre by way of gifts, grants, endowments, bequests, donations or voluntary contributions by persons or organisations including foreign aid and assistance from multilateral and bilateral organizations or agencies.
"One other source of funds could be allocations from other extra budgetary allocations from the Basic Health care Provision Fund (BHCPF),"he said.