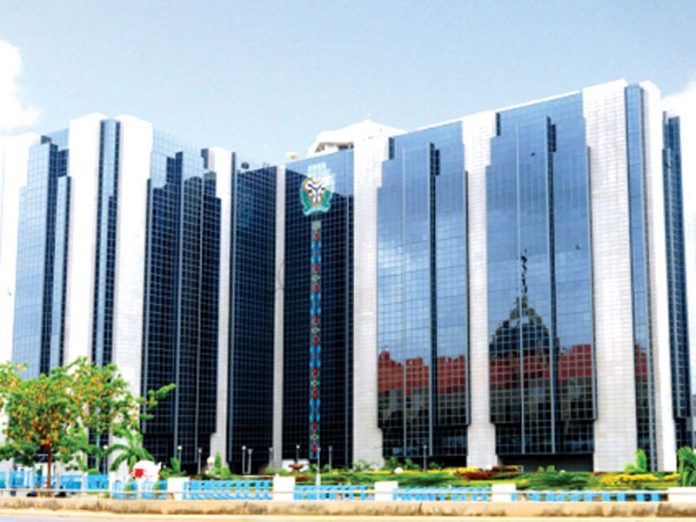 Sustainability is increasingly becoming important for businesses and regulators all over the world, especially in the financial sector, writes Obinna Chima
As part of efforts to ensure that the ecosystem is preserved, the Central Bank of Nigeria (CBN) had, few years ago, rolled out guidelines on the Nigerian Sustainable Banking Principles (NSBP).
The NSBP guidelines are aimed at integrating environmental and social policies into decision making processes in commercial banks, discount houses and development finance institutions.
The guidelines were also aimed at minimising or mitigating negative impacts of financial institutions' operations on the environment and local communities where they operate.
The NSBP consists of nine over-arching principles for managing environmental and social risk in business decisions; managing the banks' own environmental and social footprint; safeguarding human rights; promoting women's economic participation/empowerment; promoting financial inclusion of communities and groups with limited or no access to formal financial sector; meeting the imperatives for good governance, transparency and accountability; supporting capacity building in the sector; promoting collaborative partnerships to accelerate sector progress; and reporting to take stock of sector progress and attendant needs.
According to the regulator, for the successful implementation of the principles, financial institutions would be required to develop a management approach that balances the environments and social (E&S) risks identified with the opportunities to be exploited through their business activities.
The CBN stressed that the adoption of the principles would not only help banks in mitigating the E & S risks associated with their business operations and those of their clients, but also help them to achieve greater efficiencies and better position them to take advantage of opportunities in the global market place where environmental and social issues are becoming increasingly important.
Besides, the central bank had said banks would also enjoy higher productivity, higher staff morale, lower turnover and absenteeism due to strong employee relations and workplace practices.
CBN Governor, Mr. Godwin Emefiele, had assured them that the central bank would continue to work towards the implementation of the Nigeria Sustainable Banking Principles, the achievement of the United Nation's sustainable development goals and the Paris Climate Change Agreement.
Also, the Nigeria Deposit Insurance Corporation (NDIC) recently urged banks to consider also other issues around sustainability, before lending.
Managing Director of NDIC, Umaru Ibrahim said banks should ensure that activities of companies that pollute the environment were not financed. He said the United Nations Environment Programme (UNEP), through its UNEP Financial Initiative on the Environment and Sustainable Development at the Earth Summit in 1992, placed it as pertinent concern for financial systems across the world.
According to him, sustainable banking in Nigeria, therefore, should focus on energising the influence of the banking sector (being financier of economic and social activities) towards transforming the longer term interest of environmental preservation and societal balancing into key parameters for allocation of capital.
Also, at the recent launch of Nigeria's Green Bond market development programme, which is also part of efforts to promote the sustainability principles, the Group Deputy Managing Director, Access Bank, Roosevelt Ogbonna said the initiative would contribute significantly to the economic growth of Nigeria and the broader African continent
"We recognise that a better and prosperous future is linked to the well-being and health of our planet. Thus, the protection of the environment is relevant to us. This encourages us to continue to invest in innovative technologies and techniques that promote the efficient use of resources and address sustainability issues when managing risk.
"We continue to impact lives positively and responsibly in communities across Africa. Through this, we are able to continually contribute to the socio-economic development of these communities and help to achieve the new Sustainable Development Goals (SDGs). Over the years, our areas of focus in community investment have included gender equality, women empowerment, entrepreneurship, leadership, education, health, arts, and sports."
Sustainability and Gender Diversity
Over the years, one issue that has been gaining more attention is gender equality, given its critical importance in human rights and the Sustainable Development Goals (SDGs), and the clear business benefits from increasing gender diversity. According to analysts, gender inequality harms women and also correlates with discrimination on grounds of sexual orientation.
According to a report titled: "Women on Boards and Financial Performance: Evidence from a European Emerging Market," promoting gender diversity policies raises complex issues, particularly in the business sphere, where the need for their financial sustainability is more poignant.
It noted that increasing the number of women involved in managerial decisions should not penalise companies but preferably enhance their financial performance, which could materialise in corporate incentives rather than legal/political constraints.
Also, a separate report noted that equal opportunity in the workplace is a basic human right.
"The Lehman Sisters hypothesis has been put forward, arguing that the banking crisis would not have occurred if there had been more women at the top. Females bring different characteristics to boards where they are perceived to have a more participative, democratic and communal leadership style.
"This may lead to improved board effectiveness as a result of the improved quality of board deliberations and better supervision of the firm's disclosures," a report by the University of Wollongong stated.
The Managing Director/Chief Executive, Asset Management Corporation of Nigeria (AMCON), Ahmed Kuru, said the corporation remains committed to investing in both her female employees and their male counterparts.
The corporation, he stressed, has continued to train "our women and also encourage them to put in more efforts into self-development for effective capacity building."
While commending the efforts of other groups who have pushed for more women participation in the financial industry, he commended associations contributing largely in taking the message to the grassroots, which have encouraged more female participation including young girls in these areas.
Nigeria's financial services industry is fast expanding, he noted, just as the population is growing, meaning that over the next decade there would be critical need for skilled professionals in the sector, and that women must play a significant role in ensuring that these needs are effectively met.
He called on parents to educate the girl child to enable them stand the opportunity to compete with their male counterparts in the financial services industry and other fields of employment hitherto dominated by men.
Similarly, a report by McKinsey, showed that if women's economic participations were at the same level as men, $28 trillion could be added to the world's economic growth by 2025. In the same vein, the World Economic Forum Gender Gap Report 2018, noted that there is an average of 32 percent gender gap that needs to be closed, and going by the trend, the overall global gender gap will close in 108 years.
A 2018 study by the International Monetary Fund showed that greater inclusion of women as users, providers, and regulators of financial services have benefits beyond addressing gender inequality, noting that narrowing the gender gap would foster greater stability in the banking system and enhance economic growth. It could also contribute to more effective monetary and fiscal policy.
The study also found that the gender gap in leadership does make a difference when it comes to bank stability. Banks with higher proportion of women board members had higher capital buffers, a lower ratio of nonperforming loans, and greater resistance to stress.
Similarly, the Managing Director of the IMF, Christine Lagarde, pointed out that adding one more woman in a firm's senior management or corporate board-while keeping the size of the board unchanged, was associated with an 8–13 basis point higher return on assets.
"If banks and financial supervisors increased the share of women in senior positions, the banking sector would be more stable too," she added.
In Pursuit of Gender Diversity
The CBN had directed that 40 per cent and 30 per cent of top management and board position in banks be reserved for women.
In line with this directive, the Governor of the CBN recently said the regulator itself has made remarkable progress in closing the gender gap in the institution.
Speaking at the 2019 CBN Commemoration of the International Women's Day (IWD) with the theme: 'Investing for Equality, Balance for Better', the apex bank boss, however, noted that despite overwhelming evidence that gender equality remained a driver for economic growth and prerequisite for achieving the 2030 global development agenda, progress in gender parity had been slow.
He said research findings had spotlighted the significance of gender equality in economic development.
He said: "It is heartening that today, women represent 29.0 per cent of CBN staff and 29.0 percent of directors are women. Eight departmental directors and one Director General of WAMZ as against 26.0 per cent of staff and 25.0 percent of directors in 2014. Similarly, three out of 11 board members are women (27 percent)."
Emefiele submitted that although gender diversity in central banks had improved over the years, a lot more still need to be done to achieve parity.
He said: "We are celebrating a milestone today because of the progress made to address gender disparities in CBN. Actions taken by the bank to advance equality in the workplace include training and skills development, increased employment and leadership positions for women, diversity and inclusion initiatives, supporting female employees to balance work and family life (through child care support, extended maternity leave among others), coaching and mentoring programme to increase knowledge and skills that are necessary for achieving our organisational goals and objectives.
"We have done well so far making sure that we empower women in our environment. At the CBN, not just at the CBN, in our homes, we must recognise that the woman is very important.
"The woman is a sister, a wife and a mother. So they play a major part in our lives, and we need to continue to take them very seriously and increase their participation in every sphere of life as we move on in our journey through life."
Also, the Minister of Finance, Mrs. Zainab Ahmed, said government must make conscious policies and regulations that affect women.
The minister, among other things, said budgeting processes needed to be gender-sensitive going forward.
She said gender-based budgeting is an area she planned to build on by engaging her colleagues in the public sector to properly accommodate the concerns of women during the budgeting process.
Ahmed said: "The needs of women are peculiar and different. So, if we don't consistently ask ourselves that these policies we are making, how will they affect women and girls? Then, we will be failing up to 50 per cent of our population."
The foregoing clearly shows that gender diversity is more than just an equal rights issue, but has economic implications as it can enhance the entire organisation from workers to customers to other stakeholders, as well as prospective employees.
In addition, gender diversity can transform an organisation, bolster engagement levels as well as financial performance.
QUOTE:
The Lehman Sisters hypothesis has been put forward, arguing that the banking crisis would not have occurred if there had been more women at the top. Females bring different characteristics to boards where they are perceived to have a more participative, democratic and communal leadership style