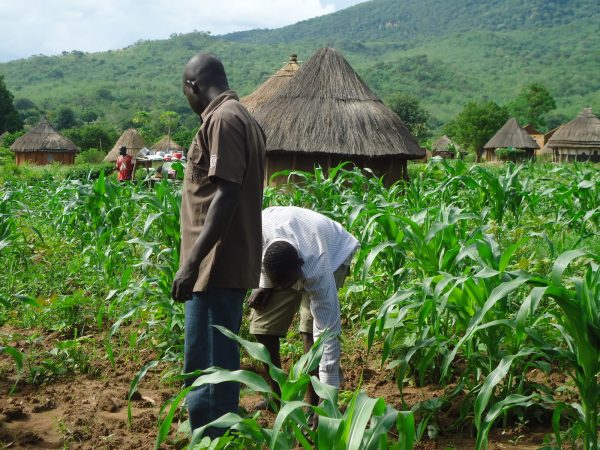 James Emejo in Abuja
The Nigeria Incentive-based Risk Sharing System for Agricultural Lending (NIRSAL) Plc has said over 526 smallholder farmers in Imo State will benefit from agricultural input supply under the Anchor Borrowers' Programme (ABP) of the Central bank of Nigeria (CBN) which is currently being administered by NIRSAL.
The beneficiaries cut across Mbaitoli, Ideato North and South, Nwangele, Oguta, Ohaji Egbema, Oru West, Isu and Okigwe Local Government Areas of the state.
Speaking at the flag-off ceremony of the ABP inputs distribution for the 2019 Wet Season which took place in Owerri, the Head of NIRSAL's Project Monitoring, Reporting and Remediation Office (PMRO) in the state, Mrs. Nkechi Osuji, said the ABP's overall objective was to create economic linkages between smallholder farmers and reputable companies involved in the processing of specific agro-commodities with a view to increasing agricultural output and achieving food security.
She said NIRSAL's focus was to address the various bottlenecks in the cassava value chain in the south-east of the country.
Osuji, said the ABP would address the problem of low-quality inputs, pests and diseases, poor agronomic practices and other challenges facing smallholder farmers.
In a statement by NIRSAL's Head, Corporate Communications, Anne Ihugba, the PMRO head said the reason why NIRSAL was providing the farmers with improved cassava stems, fertilisers and, most importantly, crop protection chemicals, was to help them boost their production and achieve high yield at the end of the farming season.
However, the cassava farmers under the Aloha ABP ticket, who had in the past suffered weed, disease and pest infestations on their farms, can now rest assured that a solution to their challenges has come, she added.
Osuji said the solution would be far-reaching since the ABP thrives on assembling several smallholders and harnessing their collective capabilities for large-scale farming.
Also speaking at the event, the President of Aloha Integrated Services, the aggregator for the Imo Cassava ABP 2019 wet season,
Mr. Kelechi Nwosu, said that NIRSAL's support has enhanced the capacity of the farmers through training on good agronomic practices and the integration of climate-smart agricultural practices by its PMRO.
"Farmers under our ABP ticket have been provided with certified, high yielding cassava stems, fertilizers, and crop protection chemicals which will ensure a boost in our output," he said.
"So far, a total of 525 cassava farmers from the various cooperatives, cultivating on 525 hectares of land across the state, have benefited from the input distribution.
"Inputs received include herbicides (pre and post-emergence), NPK, crop protection products (Altrazin and Gramozin) and mechanisation."