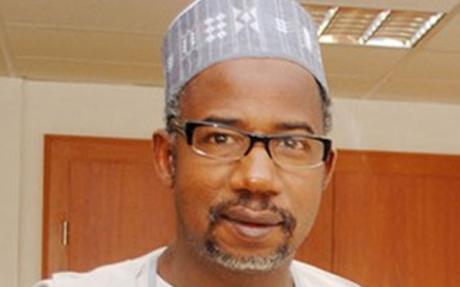 Sen.Bala Mohammed of the Peoples' Democratic Party (PDP) has emerged the new governor of Bauchi state, polling 515,113 votes to defeats the incumbent, Alhaji Mohammed Abubakar of the All Progressives Congress (APC), who scored 500,625 votes.
Announcing the results of Governorship elections on Monday, the Returning Officer,Prof. Mohammed Kyari, said total votes cast was 1,339,66, out of which 1,111,406 votes were valid and 22560 votes, invalid.
He said that the PDP candidate, having scored the highest number of votes and satisfied all requirements, had therefore been returned elected.
Earlier, the Resident Electoral Commissioner in the state, Alhaji Ibrahim Abdullahi, had appealed to politicians to accept defeat in good faith
"In any contest, there will be winner and loser," he said, urging supporters to celebrate with decorum. (NAN)