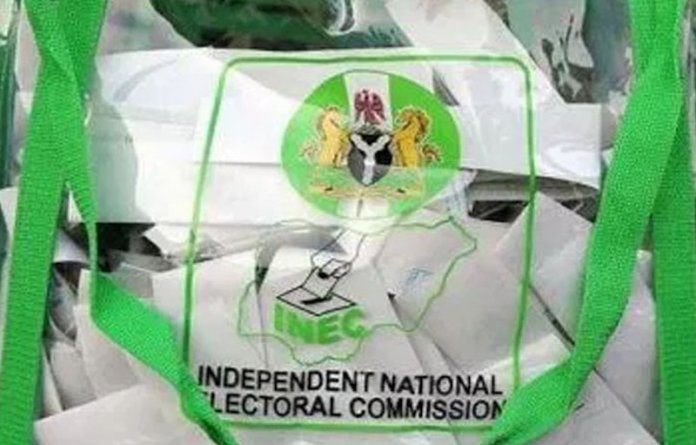 From Segun Awofadeji in Bauchi
The Independent National Electoral Commission (INEC) on Monday evening resumed collation of the contentious gubernatorial election results of Tafawa Balewa Local Government Area of Bauchi State.
Currently the result is being regenerated at the INEC headquarters in Bauchi in accordance with sections 6 and 7 of INEC Guidelines for the conduct of the 2019 general elections.
According to the REC, Ibrahim Abdullahi, the process is taking place at the INEC Headquarters, Bauchi instead of Zwall, the Tafawa Balewa LGA Collation Centre, in order to facilitate and quicken the process considering the time of the directive following the vacation of the earlier order given by a Federal High Court in Abuja.
The REC while speaking to Journalists in an interview at the INEC office, confirmed the development and said that: "Right now in that room, they are submitting the regenerated or reconstructed results which were carted away, from the wards to the Local Government Collation Office".
He added that, "After that, the Local Government Collation Officer will come to the state Collation Officer, submit his report and after that, the State Collation Officer will round up, declare and return the winner."
He said the development was in conformity with Section 6 & 7 of the INEC Guidelines for the 2019 general elections which empowers a REC, in the case of any mutilation of results, to order the LG Collation Officer to regenerate the results using form EC8B pointing out that "I have already given them that permission and the Form EC8A has been got from the CBN."
It will be recalled that the Federal High Court, Abuja had ordered that the results of the Local Government Area which were earlier cancelled by the state Returning Officer, Prof. Kyari Mohammed, be collated and announced.
Meanwhile, supporters of the gubernatorial candidate of the People's Democratic Party (PDP) have thronged the Bauchi State INEC office singing and dancing in anticipation of the declaration of the gubernatorial election results following the dismissal of the Federal High Court order restraining INEC from collating the gubernatorial election results from Tafawa-Balewa LGA earlier cancelled by the State Returning officer, Prof Kyari Mohammed.
There was wild jubilation by Bauchi residents who had taken over most of the major roads in the state capital while awaiting gubernatorial election results from Tafawa-Balewa LGA.
The atmosphere is charged and the people who are already in ecstatic mood have also taken over the popular Ahmadu Bello Way in jubilation, chanting 'Sai Kaura' in support of Bala Muhammed, the Peoples Democratic Party gubernatorial candidate in the sate.