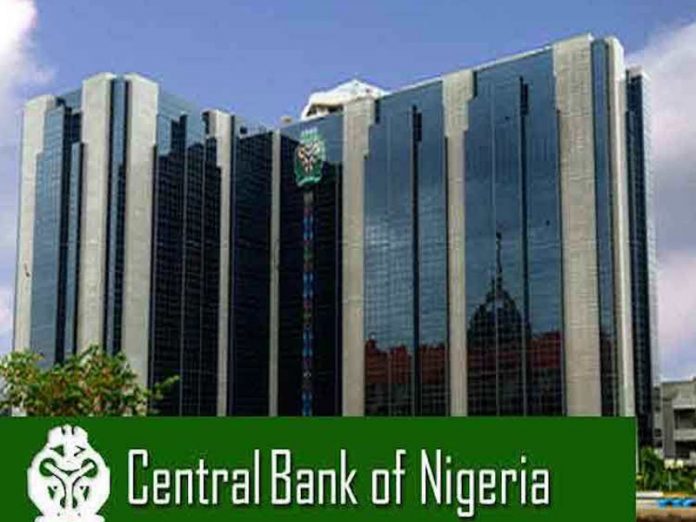 Microfinance banks are part of the several channels through which the Central Bank of Nigeria (CBN) planned to achieve its financial inclusion goals. To make the goals achievable, the CBN which directed the MFBs to shore up their capital base by April 2020, has extended the deadline by one year to April 2021. Bamidele Famoofo reports
Microfinance banks operating presently in Nigeria (whether at the rural, urban, state or national levels) now have until April 2021, to increase their capital requirements to N50miilion, N200million, N1billion and N5 billion respectively, if they must remain in business.
The directive from the Central Bank of Nigeria (CBN) in a circular titled: "Re: Review of Minimum Capital Requirement for Microfinance Banks in Nigeria", issued by the Financial Policy and Regulation Department, was an upgraded version of a similar circular issued by the apex bank to microfinance banks in October 2018.
According to Kevin Amugo, Director, Financial Policy and Regulation Department, CBN, the latest directive from the bank aims at broadening the scope of operations of MFBs in the country to enable them to continue to operate in the rural, unbanked and underbanked areas of the economy.
"Accordingly, unit microfinance banks shall comprise two tiers: tier 1 microfinance bank, which shall operate in the urban and high-density banked areas of the society; and tier 2 unit microfinance bank, which shall operate only in the rural, unbanked and underbanked areas," Amugo said.
To help microfinance banks to achieve the capital requirement with a measure of ease, CBN has allowed them (MFBs) to raise their capital in two tranches in a space of two years.
Tier 1 unit microfinance bank shall meet a N100million capital threshold by April 2020 and N200million by April 2021; while tier 2 unit microfinance bank shall meet a N35million capital threshold by April2020 and N50million by April 2021.
A state microfinance bank shall increase its capital to N500million by April 2020 and N1billion by April 2021; and National microfinance bank shall hold a capital of N3.5billion by April 2020 and N5 billion by April 2021.
The CBN first announced the upward review of the minimum capital requirement in a circular dated October 22, 2018 to all microfinance banks in the country.
The minimum capital requirement for unit and state microfinance banks was raised by 900 per cent each to N200million and N1billion, respectively from N20million and N100million, while that of national microfinance banks increased by 150 per cent to N5 billion from N2 billion.
The microfinance policy, regulatory and supervisory framework was introduced on December 15, 2005 and revised in 2011.
Amugo stated that the key focus of the policy was, among others, to increase financial inclusion rate in the country, improve access to financial services for the active rural poor, and pursue poverty eradication.
According to him, the microfinance banking sub-sector, in pursuit of the above objectives, has been contending with such challenges as inadequate capital base, weak corporate governance, ineffective risk management practices, dearth of requisite capacity and mission drift.
He said, "The CBN has reviewed the state of health of the sub-sector and is of the view that microfinance banks, as presently constituted, would be unable to meet the critical targets set out in the microfinance policy, hence the need for specific reforms to strengthen the sub-sector and reposition microfinance banks towards improved performance.
"To meet these requirements, existing microfinance banks are expected to explore the possibility of mergers and acquisitions and/or direct injection of funds. The Revised Regulatory and Supervisory Guidelines for Microfinance Banks, Code of Corporate Governance for Microfinance Banks and sector-specific Prudential Guidelines for Microfinance Banks would be issued in due course."
Financial Inclusion
Motivated by a survey conducted in Nigeria in 2008 by a development finance organisation, the Enhancing Financial Innovation and Access (EFInA), which revealed that about 53 per cent of adults were excluded from financial services and the result, which further revealed that the global pursuit of financial inclusion as a vehicle for economic development had a positive effect in Nigeria as the exclusion rate reduced from 53 per cent in 2008 to 46.3 per cent in 2010, the Central Bank of Nigeria in collaboration with stakeholders launched the National Financial Inclusion Strategy on 23rd October, 2012.
It was aimed at further reducing the exclusion rate to 20 per cent by 2020. Specifically, adult Nigerians with access to payment services is to increase from 21.6 per cent in 2010 to 70 per cent in 2020, while those with access to savings should increase from 24 per cent to 60 per cent; and credit from 2 per cent to 40 per cent, insurance from1 per cent to 40 per cent and pensions from 5 per cent to 40 per cent, within the same period.
"The implementation of the strategy is impacting positively on the rate of access to financial services. The adult exclusion rate reduced from 46.3per cent in 2010 to 39.7 per cent in 2012. All the geopolitical zones in Nigeria equally recorded improvements with exclusion rate declining between 2010 and 2012 as follows: North-east, 68.3per cent to 59.5 per cent, North-west, 68.1 per cent to 63.8 per cent, North-central, 44.2per cent to 32.4 per cent, South-east, 31.9per cent to 25.6 per cent, South-west, 33.1 per cent to 24.8 per cent and South-south, 36.4 per cent to 30.1per cent," CBN disclosed.
The channels for delivering the financial services were equally targeted to improve, with deposit money bank branches targeted to increase from 6.8 units per 100,000 adults in 2010 to 7.6 units per 100,000 adults in 2020, microfinance bank branches to increase from 2.9 units to 5.5 units; ATMs from 11.8 units to 203.6 units, POSs from 13.3 units to 850 units, Mobile agents from 0 to 62 units, all per 100,000 adults between 2010 and 2020.
According to Nigeria's CBN, financial inclusion has continued to assume increasing recognition across the globe among policy makers, researchers and development oriented agencies. It says its importance derives from the promise it holds as a tool for economic development, particularly in the areas of poverty reduction, employment generation, wealth creation and improving welfare and general standard of living.