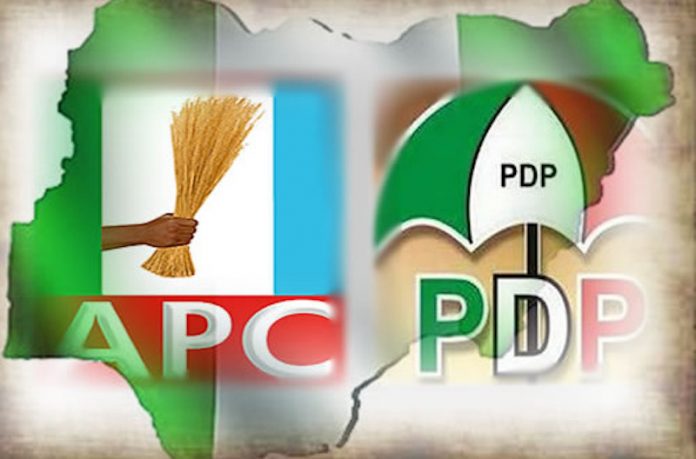 As Osogbo is calm and peaceful
Yinka Kolawole in Osogbo
The Government of Osun State yesterday expressed appreciation over the teeming support of the majority of the people in all things essential for mutual progress despite the ruling of the Election Tribunal that pronounced Senator Ademola Adeleke as having won the governorship election.
Also Osun State Chapter of the People's Democratic Party (PDP) has expressed delight at the victory of its governorship candidate in the 2018 governorship election, who was yesterday declared winner of the poll by the election tribunal sitting in Abuja.
The party's Chairman, Soji Adagunodo in a chat with THISDAY in Osogbo, the state capital, said the victory was an act of God.
Adagunodo enthused that he knew from the outset of the party's struggle for the mandate that God Almighty would do justice and had done it.
He dedicated the victory to God Almighty and the people of the state.
"I thank God Almighty for the victory and we dedicate it to Him. It is a victory for the people of the state. It is a victory for all," Adagunodo said.
" I commend the good people of Osun for their faith in the PDP and senator Adeleke."
He also commended the Nigerian judiciary, saying that they did a good job by standing on the truth.
The PDP chairman also expressed confidence in the judiciary, saying: "The judgement shows that the people in the judiciary are high calibre of people of impeccable character.They are the last hope of the common man and have proved themselves as such. I give kudos to the judiciary.
Adagunodo, however, said that the party was ready for appeal if the APC decided to appeal the case.
" It's normal. If they decide to appeal the case, we are ready. We are testing the Nigerian judiciary and we are testing the Nigerian democracy.
Meanwhile,  All Progressives Congress (APC), said it had rejected the  verdict and would appeal the case.
The party's Director of Publicity, Research and Strategy, Kunle Oyatomi said in a statement:
"The Election Petition Tribunal verdict has declared Adeleke the winner of the 2018 governorship election in the state. The verdict cannot stand a superior legal scrutiny. Therefore we will appeal against it."
There are jubilation in Ede town yesterday as people came out to appreciate the good work of the Tribunal panels.