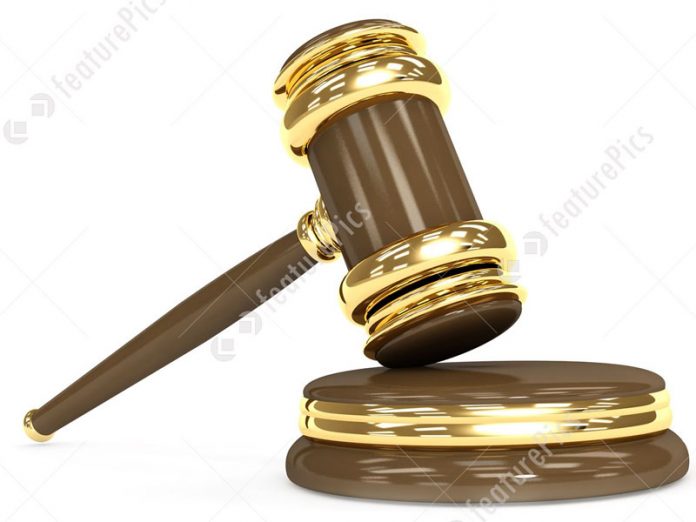 Olawale Ajimotokan in Abuja
The Federal High Court in Abuja has restrained the Nigeria Basketball Federation (NBBF) factions led by Musa Kida and Tijjani Umar, from conducting any fresh Premier Basketball League for the purposes selecting the men basketball club representatives to the 2018/2019 African Continental Club Championship pending the determination of the substantive suit before it.
The management boards of Kwese Premier League and two clubs, Gombe Bulls Basketball Club and Kwara Falcons Basketball Club, who are both winner and runner up of the 2018 Kwese Premier Basketball League, had approached the High Court in Abuja, asking for an order of interlocutory injunction restraining the defendants, their agents or servants whosoever from substituting them with any other clubs to represent Nigeria at the Zone B African Basketball Club Championship or interfering in the Kwese Premier Basketball League.
The presiding judge, Justice A.I. Chikere, in an order of interlocutory injunction granted on March 18, 2019 restrained both factions of NBBF from further enforcing or imposing any guidelines or conditions for the purpose of selecting and/or conducting any league for selecting Nigeria's male basketball representatives for African continental competition.
The substantive suit is scheduled for hearing on April 18, 2019.
Addressing newsmen on the court's order, counsel to the plaintiffs, Josiah Daniel, said his clients were seeking the declaration of the court, that in face of fictionalised basketball federation in Nigeria and the absence of an extant update and FIBA approved local constitution regulating the affairs of NBBF, none of the existing factional executive boards of the federation was competent to regulate the plaintiffs who are nonpartisan, nonpolitical neutral basketball stakeholders in Nigeria.
He said his clients were in addition to other reliefs, among others were asking the court to declare them independent and autonomous bodies and self- regulating body, pending when the national basketball federation would have an updated and FIBA approved version of local constitution regulating its affairs.