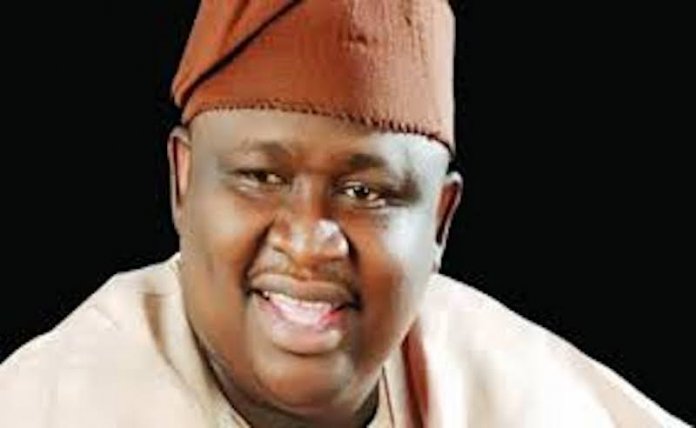 Jonathan Eze
The chairman of the Senate Committee on Local Content, Senator Solomon Adeola (APC, Lagos West), has stated that his constituents are free to question and correct him in any areas of shortcoming in the performance of his legislative and representative duties.
Addressing members of his campaign team comprising 20 LG/LCDAs Coordinators, 33 Social Media Volunteers, 185 Ward Coordinators and Posters Posting Gang in a "Thank You Party" in his senatorial district Office in Ikeja, Adeola urged his constituents to bring germane issues relating to bills of interest, motions and petitions to his notice with the assurance that they will be expeditiously attended to adding that henceforth his senatorial office will be more operational with assigned days for constituents to have face to face interactions with him.
In a statement signed by his Media Adviser, Chief Kayode Odunaro, the Senator said : "I want to urge all my constituents to visit my social media handles for information on my performance and issues that affects my representation in the Senate. I will have special days for attending to my constituents and this will be on a first come first serve basis. As a senator representing over 14 million constituents, the queue may be long but it will be strictly to address constituent concerns and suggestions" he stated.
While thanking members of the campaign team for their work during the campaign, he commended the electorate for voting APC stressing that the victory of APC at national level and in states such as Lagos and Ogun has vindicated the national leader of APC, Asiwaju Bola Tinubu in his struggle to ensure the progressives government of PMB continues for another term for continuation of good governance and infrastructural development.
The senator promised to continue effective representation for his constituents stressing that "As we speak skill and vocational trainings that he facilitated with SMEDAN to teach youth and women on "how to fish" is ongoing across 10 LGAs with over a thousand beneficiaries.
Earlier on, Mr. Kunle Sayanolu, the Chairman of Egbe Idimu LCDA speaking on behalf of other 27 LGA/ LCDA chairmen, appreciated the campaign team for their tireless work stressing that as the LCDA that produced the Senator, they are satisfied with the work of the senator in the area of law making and effective representation.