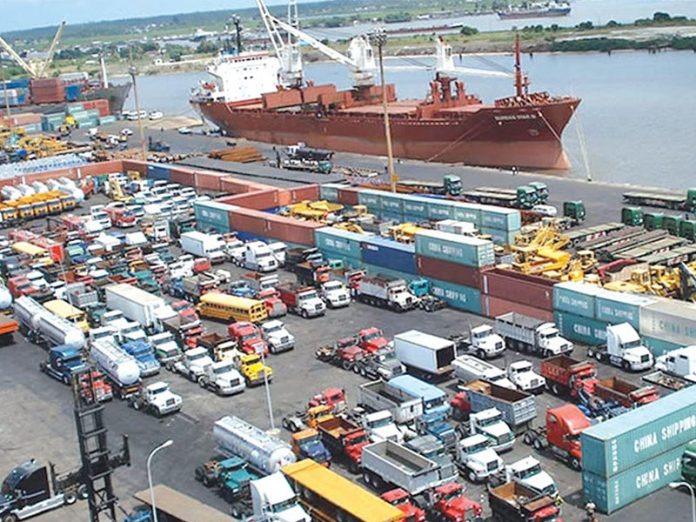 Hamid Ayodeji
Stakeholders in the maritime sector of the nation's economy have urged the federal government to embark on the development of the eastern ports and maxixmise their potential.
Speaking at a stakeholders' meeting organised by the Nigerian Chamber of Shipping (NCS), Vice-Admiral Dele Ezeoba (rtd.), stated that if the government realises the diverse potential of the maritime sector and puts in place a functioning policy framework, ensuring a proper implementation strategy the economy of the country would experience massive growth.
He said: "The awareness needs to be active and not passive. Such active awareness includes educating the communities on international shipping best practices and also educating the shipping communities to enable them have a better understanding of the communities within which they operate in. Thus there should be a mutual understanding of the reciprocal benefits to the communities and shipping companies.
"The Eastern region ports would always be relevant to the economic growth of the maritime sector and country. If indigenous ship owners or shipping companies work towards the patronage, development and maintenance of these ports despite the challenges the ports face, they would be able to deliver as expected.
"The issues experienced by the eastern ports are the lack of security. Security in this instance needs to be addressed from these four levels which are: social, economic, environmental, physical security challenges."
He explained that the challenges of the eastern ports reflect the challenges of the Nigerian maritime sector as a whole.
He added that addressing the issue required an integrated, holistic, and all-inclusive approach which would in turn significantly increase the economies of scale in these ports as well as boost the local economy around the port area.
"On addressing the security issues around the eastern, economic integration through poverty reduction initiatives along with training and development of human capital in these areas will reduce the community interference on the government right of way and outside these ports," Ezeoba added.
Also speaking at the event, General Manager, Nigerian Ports Authority (NPA), Ebubeogu Iheanacho, said: "Maximising the economies of the eastern ports requires more than a port plan. It needs a port master plan.
"In addition, in collaboration with the preparation of the port master plan, the requirement of a holistic,
integrated approach to the issues, particularly security, container management, ports infrastructure, geographical area of the ports, the relationship between the public and the private sector in maritime activities and the financing requirements. All these must be derivable from a comprehensive transport policy and its resultant shipping policy," he said.