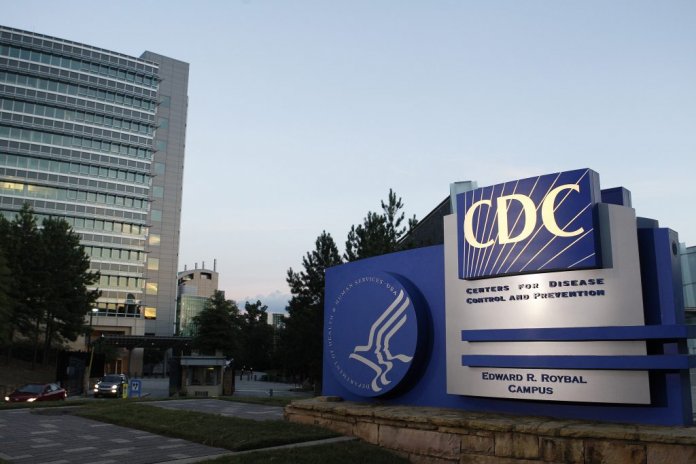 By Kuni Tyessi in Abuja
In order to stem the spread of tuberculosis, the United States Centre for Disease Control (US-CDC) has disclosed that Nigeria needs N147 billion, as this will take care of Multi Drug Resistant-TB and diagnosis among others.
No fewer than 18 people are reported to die as a result of the ailment every hour, thereby ranking Nigeria the sixth globally with nine per cent rate and the first in Africa after India and Indonesia which are at 26 and 11 per cent rate respectively.
US-CDC representative in Nigeria, Dr. Bethrand Odume, who gave the statistics on Thursday in Abuja at the pre-World TB Day press briefing with the theme "It's time!" and slogan "To end TB in Nigeria (keep the promise! Find TB! Treat TB)", said the estimated cost was expected to be raised by the government, communities, private sector, international donors and individuals.
Noting that more funding was needed in the health sector, he lamented that most of the funding for the disease comes from foreign donors, adding that it was unacceptable and should be discouraged.
He said: "To control TB in Nigeria, the sum of N147 billion has been estimated. N35 billon of that amount which is about 24 per cent has been met. To be very sincere, over time, there has been an increase in funding within the national TB programme and government has actually come up to rise to its responsibilities but the gap of 75 per cent still remains.
"We are looking at how to come about filling this gap. For this approach, government must be there. One missing gap in Nigeria is that the private sector is not really coming up and that is where the Stop TB partnership in Nigeria comes in."
In the same vein, the National Coordinator, National Tuberculosis and Leprosy Control  Programme (NTBLCP), Dr. Lovett Lawanson, in his speech, said the increasing pool of drug-resistant TB in the country continues to be a major threat to the control of the disease.
Lawanson, who was represented by the senior programme officer, NTBLCP,  Mr. Emperor Ubochioma, lamented that the proportion of missing TB cases among children was more worrisome, as the country was only able to uncover 7 per cent of the estimated childhood TB cases in 2017.
"This implies that a large number of TB cases are still undetected and missing, thereby constituting a pool for continuous transmission to the disease in the community.
"The missing TB cases in Nigeria can be found among men, women and children with different forms of TB, including drug resistant TB. The proportion of missing TB cases among children is more worrisome, as the country was only able to notify 7 per cent," he said.