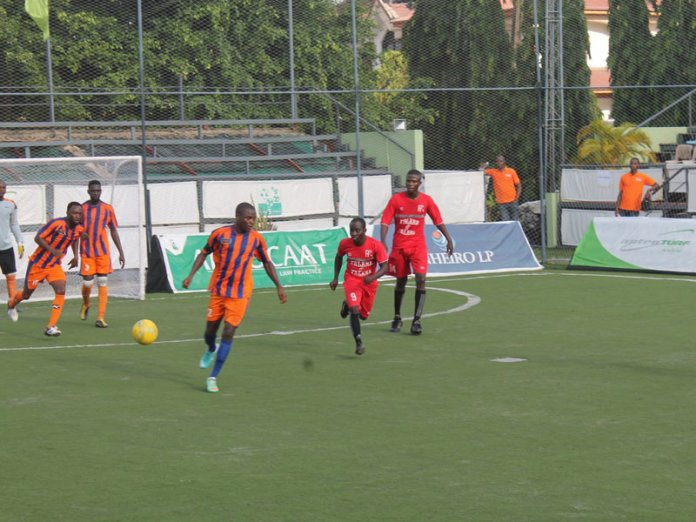 Champions Olisa Agbakoba Legal is to begin the defence of the Bankole Olumide Aluko (BOA) Lawyers' Football League title against Olaniwun Ajayi on Sunday at the AstroTurf 2000 in Ikoyi, Lagos.
OAL will be aiming to start the cup defence with almost the same team that defeated Falana & Falana in the final of the last edition as this 17th edition begins with fanfare on Sunday.
Nineteen distinguished law firms are participating in this edition pushed forward due to the elections that held in the country in the past fortnight.
According to organisers of the lawyers' league, 19 teams would be participating in the tournament, with seven mergers.
"The teams are divided into four groups with eight matches to be played every Sunday over a five- week period, Match time for each game is 20 minutes, including half time & change over time. Matches are scheduled to start at 3pm every Sunday," observed a statement from the organisers.
Last year's runners-up, Falana & Falana is to begin the 17th edition of the BOA Lawyers' League against Wole Olanipekun/Dele Adesina in the Match-day 1 fixture. AELEX is also taking on Aluko & Oyebode while Perchstone & Graey LP will be home to George Etomi/ FRA Williams.
Other Match-day 1 fixtures include UUBOS/ACAS Law versus a former champion of the tournament, Lagos State Ministry of Justice (LSMJ), SOOB/NICCOM LLP versus Pinheiro LP. The last fixture for the first weekend is between Banwo Ighodalo versus BA Law LLP/ Probitas Partners.
The Bankole Olumide Aluko Football Tournament (BOA), a.k.a The Lawyers' Football League is held in memory of the late notable lawyer, Mr. Bankole Olumide Aluko. a founding partner in the law firm of Aluko & Oyebode ("A & O").
He passed on 17 years ago and ever since, his colleagues and associates have celebrated his life and times with the tournament.
He was reputed as a fine gentleman and obsessively passionate about his football.
Aluko & Oyebode, a Law Firm he partly founded instituted the tournament in his memory as a platform to promote team spirit and camaraderie amongst legal professionals in Nigeria.
Over the last 10 years, Astro Soccer Nigeria Ltd (ASNL), owners of astroturf 2000 football facilities have hosted and managed the tournament, forming a partnership with Aluko & Oyebode to professionalise the planning, features and organisation that a notable tournament involving the top law firms in Nigeria deserves.