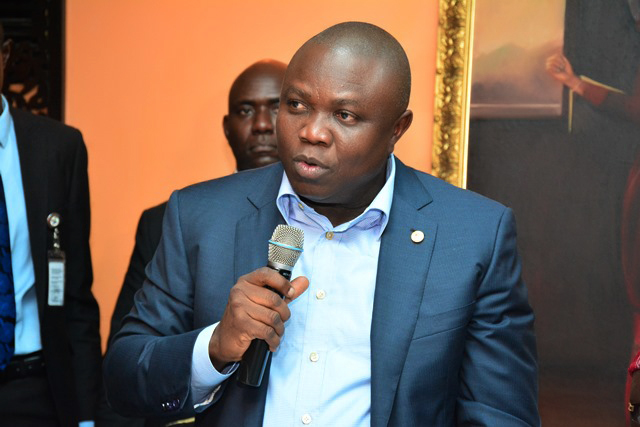 The Governor of Lagos State, Mr. Akinwunmi Ambode, as approved a grant of N10 million to the Nigeria Olympic Committee (NOC) for the renovation of some part of its building complex and the National Stadium in Lagos.
The news of the approval was conveyed by the leadership of the Lagos State Sports Commission (LSSC) during a courtesy visit to the NOC yesterday and the LSSC team led by Dr Kweku Tandoh, Chairman, Governing Board congratulated Mr Olabanji Oladapo who received them and other elected board members for their victory at the polls in Yola, Adamawa State last year December.
Tandoh thanked the NOC Secretary General for his great support towards the Table Tennis ITTF Nigeria Open and other events, Lagos State has been enjoying overtime. He charged him to let his wealth of experience count in his dealing with the Nigeria Olympic movement both home and abroad as NOC must regain it's rightful position in the helm of sporting affairs.
He pleaded that the LSSC needs help in the development of sports administrative skills and principles cum talent identification and grooming while the coaches and other personnel should be considered for training in Olympic strategic courses.
Tandoh concluded by informing the Secretary General that Governor Akinwunmi Ambode has approved the sum of N10 million to facelift the NOC building.
In his response, Mr. Oladapo thanked the Governor Akinwunmi Ambode for his support to the NOC and appreciated the LSSC for the visit and their supportive move.
He assured them that the Olympic family will do all it requires to assist every states to attain it's maximum height and gladly informed them that every benefit that comes around will be shared equally amongst all, Oladapo concluded.