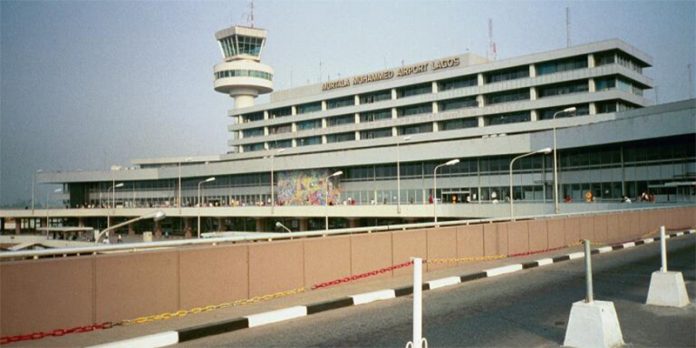 Chinedu Eze
Bi-Courtney Aviation Services Limited (BASL), operator of the Murtala Muhammed Airport 2, has said it is justified in its claim of 36 years validity on the Build-Operate-Transfer (BOT) concession model of the airport terminal.
BASL was reacting to statement made by the Federal Airports Authority of Nigeria (FAAN), which refuted the report that it wanted to take over the terminal in conjunction with the Ministry of Transportation after 12 years of operation.
Spokesperson for Bi-Courtney, Eniola Ade-Solanke, said in a statement at the weekend: "We will like to set the records straight by stating that Bi-Courtney Limited entered into a concession agreement with the Federal Republic of Nigeria, for the Build, Operate and Transfer of the MMA2 for 36 years."
According to Bi-Courtney, FAAN offered it a 36-year lease in a letter dated October 12, 2006, and an agreement was duly signed on the February 2, 2007 by the then Minister of Aviation.
She added that the agreement was further confirmed at a meeting held on July 7, 2009, chaired by a former President, the late Umaru Musa Yar'adua.
"The clear provisions of the concession agreement between Bi-Courtney and the government uphold the operation of the MMA2 terminal for an undisputed period of 36 years," the statement read in part.
"The erroneous claims against the chairman of Bi-Courtney that he is making frantic efforts in the Presidency to frustrate a takeover of the terminal is not unconnected to purported attempts to stir up a false sense of alarm and acrimony against the concession," it added.
She said despite the constant deliberate misinterpretation of the concession agreement by unscrupulous elements aimed at stirring controversies leading to falsehood and fueling animosity between FAAN and BASL, MMA2 remains the most modern, functional and well run privately funded domestic airport terminal in sub- Saharan Africa adjudged the best in Nigeria.
She noted that BASL would continue to fulfill its obligations for the full 36year term and would remain a pace setter in the aviation industry and in the promotion of private sector investment critical for economic growth in Nigeria.