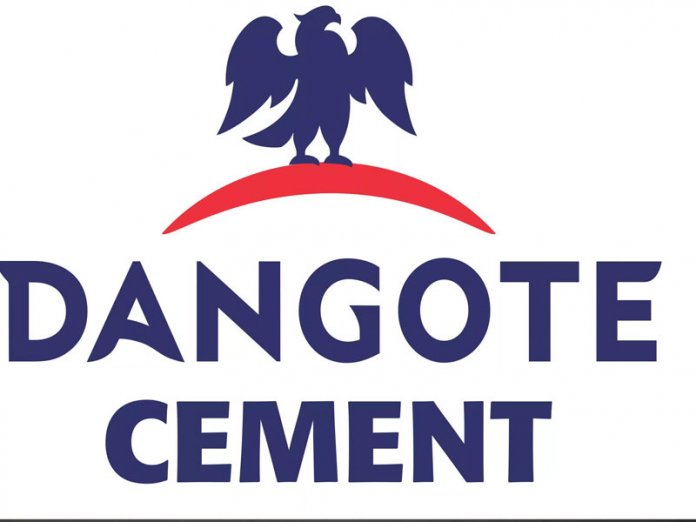 Goddy Egene
Ten companies, led by Dangote Cement Plc, account for 71 per cent of the market capitalisation of the equities listed on the Nigerian Stock Exchange (NSE), THISDAY investigation has shown.
Hence, any change in the share price of any of the 10 companies affects the level of the market capitalisation and direction of the market.
The market capitalisation of the equities refers to the value of all the 168 equities listed on the NSE, which stood at N11.797 trillion as at Monday.
However, an analysis of the capitalisation showed that the 10 companies account for N8.49 trillion. Dangote Cement Plc has the highest capitalisation of N3.322 trillion or 28 per cent. Nestle Nigeria Plc occupied the second position with N1.173 trillion, followed by Guaranty Trust Bank Plc (GTBank Plc) with N1.098 trillion.
Zenith Bank Plc accounts for N714.270 billion, just as Nigerian Breweries Plc and Stanbic IBTC Holdings Plc account for N594.682 billion and N480 billion respectively. Seplat Petroleum Development Company Plc and FBN Holdings Plc's capitalisation stood at N330.271 billion and N294.341 billion in that order. United Bank for Africa Plc and Ecobank Transnational Incorporated account for N250.658 billion and N235.677 billion respectively.
Market operators said these stocks, most of the time, determine the direction of the market because of their level of market capitalisation, noting that that is why they are often referred to as bellwethers.
Investors are always attracted to the stocks because they pay dividend regularly. Five of the companies have already announced dividends for the year ended December 31, 2018. They are Dangote Cement Plc, Zenith Bank Plc, GTBank Plc, Nestle Nigeria Plc and Stanbic IBTC Holdings Plc.
Dangote Cement recommended a dividend of N16 per share. The cement firm posted a revenue of N901.21 billion in 2018, up from N552.36 billion in 2017. Profit after tax stood at N390.32 billion, up from N204.25 billion while earnings per share rose from N11.65 to N22.83. Hence, the company directors are proposed a dividend of N16 per share.
Zenith Bank posted profit before tax (PBT) of N231.685 billion, up from N199.319 billion while profit after tax (PAT)stood at N193.424 billion from N173.791 billion in 2017. The directors recommended a final dividend of N2.50 per share which in addition to the N0.30 per share paid as interim dividend amounts to N2.80 per share, compared to N2.70 in 2017.
GTBank ended the year with PBT of N215.6 billion, representing a growth of 9.1 per cent over N197.7billion recorded the previous year, while PAT stood at N184.639 billion compared with N167.913 billion posted in 2017. The bank proposed final dividend of N2.45 per share in addition to interim dividend of 30 kobo bringing total dividend for 2018 financial year to N2.75. GTBank expects profit growth to slow in 2019 from last year.
The bank in its full year 2018 financial performance review posted on its website, disclosed that its balance sheet is well structured, with strong earnings capacity as interest earning assets and non-interest earning assets accounted for 70 per cent and 30 per cent respectively. It pointed out that the bank has a well-diversified and improved funding source with low cost deposits accounting for 84 per cent of its deposit base.
Also, Nestle Nigeria Plc posted PBT of N59.75 billion in 2018, an increase of 27.5 per cent from N46.83 billion in 2017, while PAT grew from N33.72 billion to N43 billion in 2018. The board of directors has recommended a final dividend of N38.50 per share and having paid an interim dividend of N20 per share before now, the total dividend for the 2018 would be N58.50 per share.