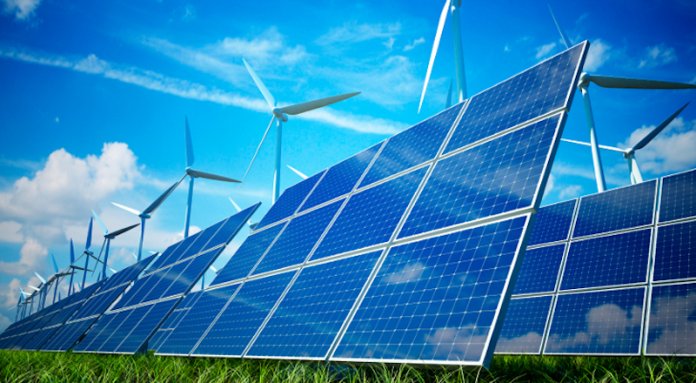 Goddy Egene
Vetiva Capital Management Limited has signed a Memorandum of Understanding(MoU) with Climate Finance Advisory Limited (CFAL) and the African Guarantee Fund West Africa (AGFWA) on the Green Energy Fund (GEF) Programme. The programme seeks to leverage available public and private sector credit funds to facilitate access to, and flow of, flexible funding / finance to eco-friendly energy projects. The fund will focus on bankable, commercially viable and socially responsible renewable / clean energy generation and distribution.
Speaking on the agreement, Group Executive Director at Vetiva, Mr. Damilola Ajayi, said: "The signing of this MoU is another important step in facilitating flow of funding towards bankable, commercially viable and environmentally friendly energy projects in Nigeria and, indeed, the rest of Africa. This does not only provide alternative capital deployment channels for investors but seeks to contribute to addressing the energy deficit in Nigeria."
Also speaking on the strategic partnership, , Managing Director of AGFWA, Ms. Adidja Zanouvi, said: "AGF West Africa is engaged in promoting a sustainable and environmental friendly economic growth in Africa. In 2016, the Group AGF has developed a Green Guarantee Facility geared towards climate change mitigation and adaptation projects in Africa. In line with this, AGF West Africa is pleased, as partial guarantor, to be part of this tripartite partnership to enhance access to finance for climate and green growth-oriented SMEs in Nigeria and in the rest of West Africa."
Director and Chief Investment Adviser at Climate Finance Advisory Limited, Dr. Jubril Adeojo, said: "The ultimate aim of the tripartite partnership is to create green asset portfolio in excess of $100million over a period of five years. AGF will provide up to 50 per cent partial risk guarantee to enable green energy project developers access up to 10 years long-term local currency concessional loans to implement their green projects. The green energy projects that qualify are captive power and minigrid power projects where renewables and gas are preferred sources of energy. On the final note, we are glad that the programme has come when Nigeria is strategically making laudable moves to attain its nationally determined contributions (NDCs) to the Paris Agreement on combating climate change."
Vetiva, had in November 2018, announced the signing of a partnership agreement with Climate Bonds Initiative (UK) to develop a liquid green and climate bond market in Africa. The company said that is agreement, alongside its strategic partnership with CFAL Limited and AGF is in line with its commitment to make the African continent more attractive to capital flows, in a sustainable and environmentally friendly manner, necessary for long-term infrastructure projects.