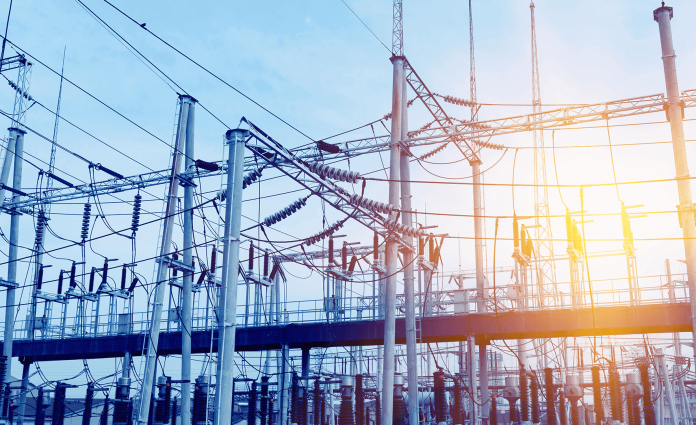 Documents obtained from the Transmission Company of Nigeria showed that the government-owned power company has within the last two years raised its transmission capacity by about 2,352.5 megawatts. Chineme Okafor, writes the implications of this feat to Nigeria's power sector
Until recently, the Transmission Company of Nigeria (TCN) was frequently ridiculed as the feeblest link in Nigeria's privatised electricity market by key stakeholders in the market.
From the power generation companies (Gencos) who complained bitterly about reported inability of the TCN to take all the power they produced, to the electricity distribution companies (Discos) who pointed at the TCN for most things that go wrong with their delivery of electricity services to Nigerians, the TCN became a common whipping dog for the sector and needed to adjust its operations and services quickly.
However, with the expiration of the management contract, the government had with Canadian power firm – Manitoba Hydro International, and subsequent appointment of a new head for TCN, Mr. Usman Mohammed, who was reportedly recruited from the African Development Bank (AfDB), the company somewhat turned the corners on its operation.
Although stakeholders doubted the claims of the TCN that it had begun to upgrade the national grid through a scheme – the Transmission Rehabilitation and Expansion Programme (TREP) – initiated to help it expand its wheeling capacity to 20,000MW by 2021, using funds from the federal budget; donor and multilateral funding agencies, THISDAY however obtained from it documents which suggested it had upgraded and installed transmission equipment that have raised its capacity by 2,352.5MW between 2017 and early 2019.
Grid expansion efforts
From the documents, it was gathered that in 2017, the TCN added 80 mega volt amp (MVA) to its existing 180MVA high-end transmission substation located in Benin South, and from which 64MW of electricity was added to what it can deliver to the Benin; another 100MVA was added to its sub-station in Alimosho part of Lagos to upgrade it to 230MVA and add 80MW to what it can supply to Eko Disco; 60MVA was equally added an existing 160MVA substation in Ajah to upgrade its capacity to 220MVA and supply to Eko Disco by 48MW. Also, in Ejigbo, it said it would complete the addition of 100MVA to an 130MVA to raise the capacity of the substation to 230MVA and supply to Ikeja Disco by 32MW.
Going further, the documents disclosed that a 60MVA transformer capacity was added to an existing 37.5MVA capacity substation in Funtua to raise its overall capacity to 97.5MVA and supply to Kano Disco by 48MW; 40MVA added to a 100MVA substation in Zaria to raise capacity to 140MVA and supply to Kaduna Disco by 32MW; 60MVA to a 45MVA substation in Oji River to upgrade its capacity to 105MVA and supply to Enugu Disco by 48MW; 40MVA to a 28MVA substation in Mayo Belwa to raise its capacity to 68MVA and supply to Yola Disco by 32MW; as well as a new 120MVA installed at Kukwaba area of Abuja to add 96MW to the amount of electricity it can supply to Abuja Disco.
Also, in the Afam area of Rivers, it reportedly installed a 150MVA transformer to add 120MW of electricity to its volume to Port Harcourt Disco; 60MVA to upgrade Hadejia sub-station to 82.5MVA and supply to Kaduna Disco; 40MVA mobile transformer in Damboa part of Bornu; 60MVA to upgrade Keffi substation to 90MVA and improve supply to Abuja Disco by 48MW; 120MVA installed in Katampe part of Abuja to raise supply to the Disco by 80MW; 60MVA added to raise the capacity of Uyo substation to 180MVA as well as supplies to Port Harcourt Disco; 40MVA in Umuahia to raise existing capacity to 120MVA and supply by 96MW; 60MVA added to Aba to raise supply by 48MW; as well as 100MVA added to Apo in Abuja to raise supply to the Disco by 80MW.
Continuing in Gombe, the TCN also said it added 30MVA, as well as 60MVA in Bauchi. In Bida area of Niger, it said it added 60MVA to raise supply to Abuja Disco by 48MW; while in Suleja and Abeokuta, it added 120MVA and 60MVA to raise supply by 96MW respectively.
Again, it revealed that it upgraded the capacity of the Molai to 210MVA and supply to Yola Disco by 120MW; Illashe to 130MVA and 24MW; Awka to 60MVA and 16.5MW; while Mando to 690MVA and 552MW; just as a greenfield transmission substation was built at New Kano with a capacity of 420MVA and additional 336MW for Kano Disco to take to consumers under its network.
Impacts on electricity market
Speaking to THISDAY on how the upgrade in its transmission systems have impacted the country's electricity market, the General Manager, Public Affairs of TCN, Mrs. Ndidi Mbah, told THISDAY that the wheeling capacity of the company has been upgraded by 2600MW between 2016 and 2018, indicating a 47 per cent increase.
"The current management of TCN has in the last two years commissioned several transmission substations and over 40 power transformers. TCN's wheeling capacity has therefore risen from 5500MW in 2016 to 8100MW as at October 2018 and rising. Power supply has comparatively improved tremendously nationwide," said Mbah.
She explained that collaboration between TCN and Gencos also resulted in the activation of a 'free governor mechanism' in power generating units to stabilise system frequency within 49.5 and 50.5 hertz (Hz), adding that it was expected that the system frequency would be further stabilised at 49.8 and 50.2Hz to enable the synchronisation of Nigeria's electricity sytems with that of other West African countries operating within the West African Power Pool (WAPP) framework. This, she added would then allow for a free-flow of energy trading between Nigeria and the WAPP countries.
According to her, the TREP was initiated with standard practice in mind to rehabilitate and expand Nigeria's transmission infrastructure through massive investments.
She noted: "The current management has completed the audit of TCN's accounts for 2015, 2016 and 2017 which has put TCN in a creditable position to attract and obtain investments from multilateral agencies.
"It has delivered a 20-year transmission masterplan to guide future developments in all three major sectors of the power sector value chain – generation; transmission and distribution. The masterplan seeks to grow power supply in Nigeria to 28,000MW by 2035."
To best understand why the electricity sector has had limited capacity upgrade in the past, especially with regards to deployment of needed infrastructure, Mbah, explained that TCN conducted a study to discover it has several power equipment stranded in containers at various ports in Nigeria, adding that through the government's approval of some waivers and actual payments, it has however been able to retrieve and evacuate 708 units of 810 of such stranded containers to their project sites for project completion.
She further stated that the company even upgraded its in-house engineering and technical ability and that its engineers are now deployed to complete several non-performing contracts that were cancelled.
"The projects were completed by in-house TCN engineers at below 15 per cent of the initial contract sums," she said, while disclosing that periodic training of staff have also been restored to the company.
Further, she said the procurement of adequate spinning reserve which ideally should be 10 per cent of existing power generation level, has also been initiated by the TCN.
"Current spinning reserve is zero or 40MW. A properly administered power system should have 10 per cent spinning reserve as buffer for emergency deployment, to support the grid in case of shut-ins from existing generators," Mbah, stated.
To realise its target of a reliable grid, she said the TCN also initiated the process for the acquisition of functional Supervisory Control and Data Administration (SCADA) system for the grid which will enable the System Operator (SO) in the national control centers exchange operational information regarding the grid on real time bases with other operators in all substations in the country.
"This would also boost energy accountability, energy audit and transparency," she explained, while adding that transmission projects of its non-performing contractors had been taken over and completed by its in-house engineers.
Reports of Discos' sabotage
Notwithstanding its reported achievements, the TCN however alleged that the Discos have largely sabotaged its works, especially with regards to poor investments in distribution infrastructure amongst the Discos.
In fact, if left to linger longer, Mohammed, told THISDAY during a recent tour of TCN's facilities in Abuja that the poor funding of electricity networks of the 11 Discos may eventually derail the targets of TREP.
Mohammed, explained the TCN has continued to record frequent breakdown of its expensive transformers on account of the poor networks operated by the Discos.
According to him, the Discos' have remained reluctant to fund their networks and this was affecting TCN's transmission equipment.
He said five of TCN's high-end transformers worth $10 million had been lost to this in the last couple of months, adding that more of such transformers could be lost including new ones installed under the TREP.
Mohammed, lamented that while the TCN has embarked on an investment drive using the TREP to upgrade the capacity and reliability of Nigeria's national grid, the Discos have not invested in the upgrade of their networks.
The Discos, Mohammed alleged have refused to invest in distribution equipment, and rather take power directly from the TCN to consumers in their networks.
He further noted that while the Discos connect consumers under their networks directly from TCN's facilities thus exposing the facilities to dangers of potential breakdown, only 421 out of 731 connection interface the TCN currently has with the Discos are fully protected, thus leaving TCN's transmission equipment in the remaining 310 unprotected interfaces vulnerable to breakdowns.
"Let me tell you why we are having failed transformers: the distribution companies are not investing in their networks and most of the transformer you see here are supplying the customers of the distribution companies directly and there is no protection between our equipment and that of distribution companies and if there is a fault, it hit our transformer directly.
"That is why we are having these kinds of transformer failures and are calling on the government to provide policy that will lead to the capitalisation of the Discos, as well as on NERC to do a regulatory order that will lead to this capitalisation," said Mohammed.
He stated: "Out of the 731 interface between us and the Discos, only 421 are fully protected, the rest aren't and those that are not fully protected are where we lose our transformers.
"Between us and the Discos, there is supposed to be injection substation where they will also have their own protection, and on our side we will have protection that will isolate these substations from the main grid."
"Every transformer is very expensive, to import a transformer and install it is close to about $2 million and when you lose $2 million, you know what it means. We don't want this to continue that is why we are calling for a policy that will stop it. We have lost two in Benin, we have lost two in Abuja, we have lost one in Onitsha, and that is five. If this continues, then we are going to lose many.
"Let me also tell you that we are expanding the grid, and if investment does not come into the Discos, it means that even the expansion we are doing, we are going to also have the same problem. If you look at Abuja now, we have already signed contract to build two new 330kV substation in Abuja, currently we have only two and we are building additional two.
"We are also building three 132kV substation, adding to the five we have in Abuja. So, all those ones that are coming, if the existing ones are not protected, the new ones that are coming definitely will not be protected, and that is why we need massive investments on the sides of the Discos," he explained of the danger to the TREP.