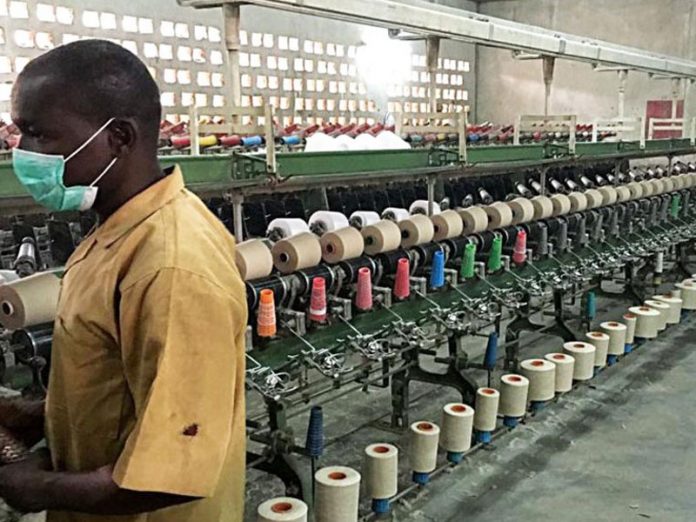 By Chris Uba
The Director-General of the Nigerian Employers Consultative Association (NECA), Mr. Timothy Olawale, has commended the Central Bank of Nigeria (CBN) for banning the sale of forex to importers of textile materials.
Olawale, who made this commendation, when he addressed the media in Lagos, at the weekend, said, "the decision of the Central Bank of Nigeria to stop the sale of forex to importers of textile materials is a welcome development.
"This decision has the potential of breathing life to the textile industry in Nigeria. The over US$4 billion expended on the importation of textile materials only serves to deprive other critical sectors the much needed foreign exchange."
Reflecting on the impact of the textile industry in the past years, Olawale noted that, "the first modern textile mill in Nigeria, Kaduna Textile Mill, was started in 1956 in Kaduna, Northern Nigeria and between then and 1987, there were 37 textile firms in the country, operating about 716,000 spindles and 17,541 looms."
This period, he said, was "indeed, the glorious era of the textile industry. With an annual growth rate of 65 per cent between 1985 and 1991, while employing about 25 per cent of workers in the manufacturing sector, the textile industry, then, could be called the pride of Nigeria."
While suggesting ways to revive the nation's textile industry beyond the ban on sale of forex to textile importers and the proposed single digit credit, the NECA boss argued that, "efforts should not be spared in policing our borders."
"The porous nature of the borders has made smuggling a lucrative enterprise and this could derail the laudable effort of the CBN in supporting the textile industry," he added.
"A coordinated effort by Customs, Immigration and other related Agencies involved in keeping the borders secure will go a long way in protecting not only the textile industry but the manufacturing industry as a whole," he said.
Olawale, said organised businesses are urging the federal government not to relent in its efforts at creating a favourable environment for businesses to thrive.
He noted that an Executive Order in this regard would not be out of place.