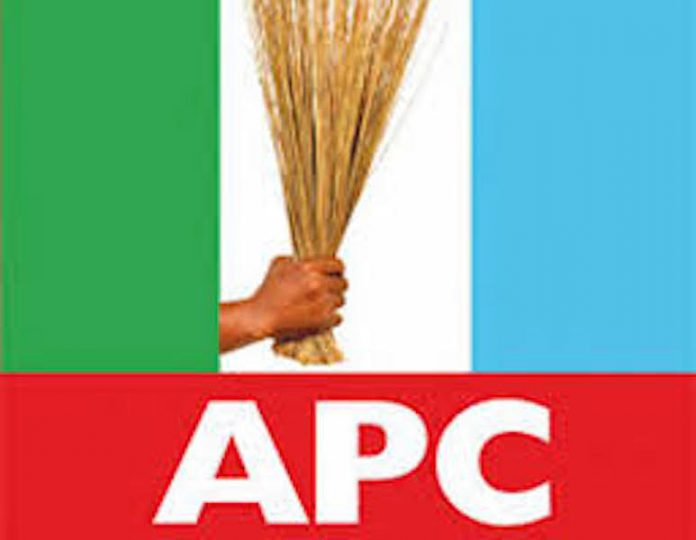 Onyebuchi Ezigbo in Abuja
The All Progressives Congress (APC) has rejected the governorship and state Assembly election results in the states of the South-south geopolitical zone as released by the Independent National Electoral commission.
The governorship election results so far released by INEC showed that the Peoples Democratic Party (PDP) has won in three states in three South-south of Cross River, Akwa Ibom and Delta states, while that of Rivers and Bayelsa are yet to be concluded.
In a statement issued on Monday, the APC's National Vice Chairman, South-south zone, Ntufam Hilliard Eta said the party believes that the election results did not "reflect the wishes and wills of the people as they expressed at varIous polling units".
He said: "We have observed wIth great disappointment the ugly developments In the Just concluded Governorshlp and State Houses of Assembly elections held on Saturday 9" of March, 2019, and the subsequent release of results by the Independent National Electoral CommIssIon (INEC) for States of the South South gempolitical zone; viz: Akwa Ibom, Cross River and Delta States.
"We wish to categorically state that the results released by INEC are not a reflection of the wishes and wills of the people as they expressed at various polling units".
The APC scribe said the leadership of the party had received several complaints to the effect that in areas where the party held sway and won the elections at the unit levels the various returning officers of the states, in connivance with agents of the PDP, cancelled results of such areas.
He said there were also reports that where elections could not hold due to violence, results are announced in favour of the PDP.
"Furthermore, in some units where the card readers failed, results are also allocated to such areas. and subsequently announced In favour of the PDP. Sadly, there are reported cases of box snatching in areas of APC strongholds, results are announced in favour of the PDP. It is incomprehensible that INEC could allow themselves to be so used to usurp the collectIve mandate of the people and this is equated to a broad daylight robbery, and this is unacceptable.
"In view of these obvious and aforementioned anomalies and double standards. the APC in the South South geo political zone, outrightly reject in its entirety the results declared by INEC for Akwa Ibom, Cross River and Delta states. respectively. We will do everything legitimately right to ensure that such injustice would not stand. and the perpetrators are brought to book.
"Also. we call on INEC to speedily complete the process of conducting free, far and credible elections in Rivers state, in order to calm frayed nerves and douse unnecessary tensions.
"We wish to use this medium to call on our teaming members, supporters and
youths to remain calm and not take the laws into their hands in the face of this provocative attempt of injustice," he said.