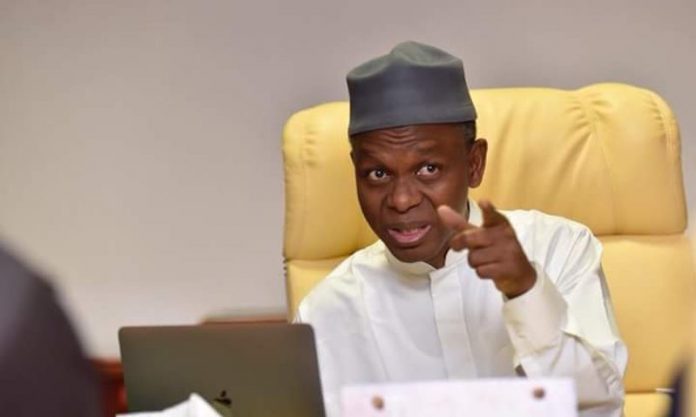 By John Shiklam in Kaduna
The Independent National Electoral Commission (INEC) in Kaduna State has announced results of the governorship election in 11 out of the 23 local government areas in the state.
The candidate of the opposition Peoples Democratic Party (PDP), Isa Ashiru, lost to the ruling All Progressives Congress (APC) in his Kudan Local Government Area.
Ashiru polled 22,022 votes, while the APC scored 28,624 votes.
The results were announced on Sunday at the state INEC headquarters by the various local government returning officers before the state Coalition Officer, Prof. Mohammed Yahuza Bello, Vice-Chancellor of Bayero University Kano (BUK).
The results showed that the APC won in seven out of the 11 local government areas, where results were announced, with a total of 359,757 votes, while
the PDP won in four local government areas with a total of 306,331 votes.
The APC won in Makarfi, Kudan, Ikara, Giwa, Kauru, Kubau and Soba Local Government Areas.
The PDP won in Kaura, Jaba, Kajuru and Kachia Local Government Areas.
Results are being awaited in 12 local government areas.
Details of the results are as follows.
1. KAURA LGA
APC – 8,342
PDP- 38,764
2.MAKARFI LGA
APC 34,956
PDP 22, 301
3. JABBA
APC -6,298
PDP -22,976
4. KUDAN
APC -28,624
PDP -22,022
5. IKARA LGA
APC – 41,969
PDP – 22,553
6. KUBAU
APC- 57,182
PDP- 17,074
7. KUJURU LGA
APC- 10, 229
PDP – 34,658
8. GIWA LGA
APC – 51,455
PDP – 19,834
9. KAURU LGA
APC – 34,844
PDP – 31,928
10. KACHIA LGA
APC – 30,812
PDP – 51,780
11. SOBA LGA
APC – 55,046
PDP – 25,440