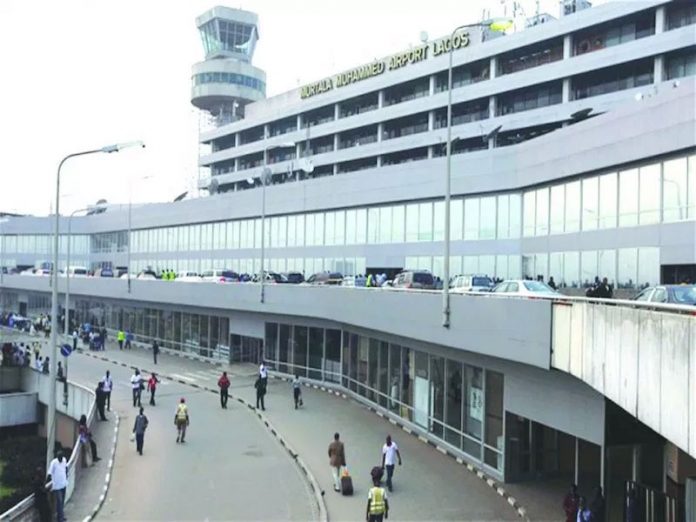 Chinedu Eze
Nigerian airports recorded 36,350 domestic and 5,395 international flight delays in 2018.
This was disclosed by the Nigerian Civil Aviation Authority (NCAA) in its executive summary published on its website.
The records showed that two leading domestic airlines – Air Peace and Arik Air – topped the list of domestic flight delay.
In 2018, Air Peace operated 833 flights and had 423 delays, while Arik Air also operated 722 scheduled flights and recorded 431 delays.
On the international routes, Egypt Air led the list as it had 657 delays out of 921 operated flights in the country. It was closely followed by Air Cote d'Ivoire with 286 flights delayed out of 516 flights operated.
In same year, a total of 59,818 flights were operated on the domestic routes by eight airlines and 30 airlines operated a total of 15,645 international flights and within the period 190 cancellations and 544 cancellations respectively were reported.
On inbound flights, 1,994,099 passengers were flown into the country by airlines on international routes, while on domestic routes, 5, 033,669 passengers were transported.
On the other hand, in terms of outbound flights, 2,084,980 passengers left the country while 5,058,974 travelled locally.
The report showed that 44,885 baggage were reported missing on the international routes, while 173 baggage got missing on domestic routes.
The NCAA however stated that a total 41,334 baggage were later found on the international routes as 164 baggage on the local routes were found.
In the area of over booking/denied boarding, 11 such cases were reported on international routes and 58 on domestic routes as 63 and 29 cases of pilfering, discourtesy, among others happened on international and domestic routes respectively in the year under review.
The report indicated that 74 complaints were recorded on international routes while 87 complaints were lodged on domestic routes.
The report added that out of the 74 international complaints, NCAA resolved 36 of them and also resolved 63 out of the 87 domestic complaints.
Compared to the previous year, there was no fundamental progress in 2018, but in 2017 international airlines operated 13, 508 flights and domestic airlines operated 48,319 flights.
In 2017 international airlines also recorded 180 cancelations, while domestic airlines recorded 872 cancellations and in the area of delays, international airlines recorded 4, 386 delays, which domestic airlines recorded 30, 214 delays.
With 30 international airlines and eight domestic airlines, foreign carriers recorded 28 air return in 2017 and domestic airlines recorded 46.
Spokesman for the NCAA, Sam Adurogboye, said the agency considers it as top priority to address passengers complaints and monitors activities of air service providers towards mitigating complaints such as flight delay, cancellation, loss of baggage and others.
He explained that flights could be delayed or cancelled because of bad weather or engine failure, but noted that the regulatory authority does not support flight delays or cancellations without any genuine reasons, especially natural occurrences that can't be controlled.
He stressed that NCAA would not hesitate to apply sanction to erring airlines fond of delaying or cancelling flights except in a bad weather condition.
"We expect air travellers that have complaints about airline services to approach our consumer directorate in the airports. We compute all these things as they happen with a view to making airlines improve their services for the satisfaction of air service consumers. Sanction will be applied where it is necessary; however, it is not punitive."
On loss of baggage, Adurogboye explained that this occurs a lot because Nigerians travel heavy with a lot of baggage. To address reoccurrence, he urged Nigerians to always travel light, adding that airlines should also educate and enlighten their passengers on the consequences of carrying heavy luggage.
However, there has been progressive improvement on missing luggage because there was a higher record of missing luggage in the past when compared to 2017 and 2018.
Also there are indications that NCAA has started applying punitive measures against airlines that do not abide by the dictates of consumer protection guidelines by giving fines to the erring operators.
According to the Director of Consumer Protection Directorate, Adamu Abduallahi, airlines now provide refreshment to passengers when delays occurs beyond a certain period of time, as dictated by the Nigerian Civil Aviation regulation.