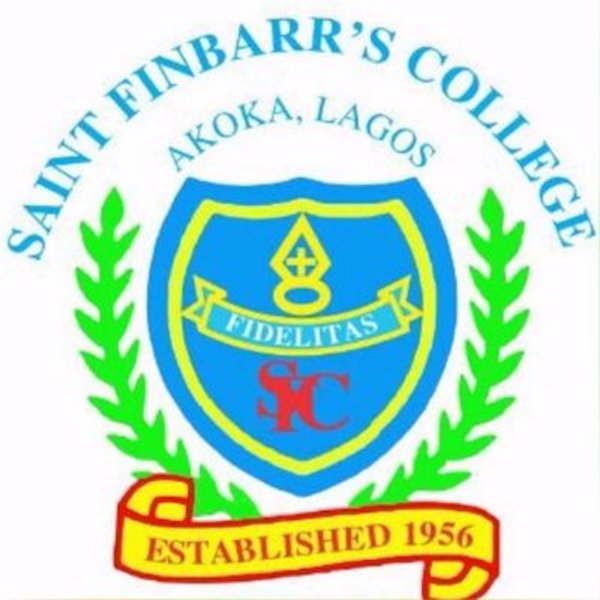 Uchechukwu Nnaike
St. Finbarr's College Old Boys Association (SFCOBA) recently rolled out the drums in honour of its benefactors for their outstanding contributions to the development of the school and raising the profile of the association as a major contributor and partner with the Archdiocese of Lagos on the transformation of the college.
The event coincided with the turning of the sod ceremony for the proposed hostel building at the college.
The 12 benefactors received two awards each, Distinguished Benefactor Award presented by Archbishop Alfred Adewale Martins, and the Distinguished Conqueror and Benefactor Award to admit them as Distinguished Conquerors of SFCOBA by the President of SFCOBA, Adeyinka Bashorun.
The awardees included the Archbishop Emeritus of Lagos, Cardinal Olubunmi Okogie; Group Managing Director, Zenith Bank, Plc, Peter Amangbo; Mr. Tunji Mayaki; the Chairman of Mixta Africa SA, Deji Alli; Mr. Solain Adegboyega Odubumi, among others.
Speaking on the significance of the event, Bashorun stated that the college was hurting with poor infrastructure, low level of student registration, poor academic performance, very low capacity for students in boarding house, among others.
Consequently, he said the association set these objectives: effective partnership with the school administrator; outstanding infrastructure development; provision of good boarding facility; attainment of excellent academic performance; increase in total student registration for the school to break even; as well as excellent coordination and leadership from a revamped SFCOBA Secretariat.
"We approached many for assistance but those who are touched and wanted greatness for SFC and SFCOBA stepped up and became part of the 'Coalition of the Willing' and their efforts have transformed St. Finbarr's College, Akoka and SFCOBA to what it is today."
He expressed delight that the benefactors' contributions have transformed SFC to a 'college of choice' for parents seeking admission for their children and have increased student population to 540 currently from a meagre 273 three years ago.
Bashorun added that the college is now recording outstanding academic performance with over 90 per cent of its final year students obtaining direct admission into their university of choice.
"It has attained a breakeven point this year with its finances and ready for the big growth project, which is the 500 bed new dormitory project, which has been started."
He therefore solicited the financial support of members and other individuals and organisations towards the completion of the N800 million hostel project.
In his remarks, the School Administrator, Rev. Fr. Emmanuel Babalola commended the old boys and the awardees for their contributions towards returning the school to the glories it enjoyed during the time of the founder, Very Rev. Fr. Joseph Slattery.
He stated that the high standard of education and morals initiated by the founder died slowly and was not upheld when the school was taken over by the government.
"The school was returned in 2001, thanks to the great effort of His Eminence Cardinal Anthony Okogie. With that, the school entered a new era- 'the era of rebuilding and restoration of the glory of St. Finbarr's College'."