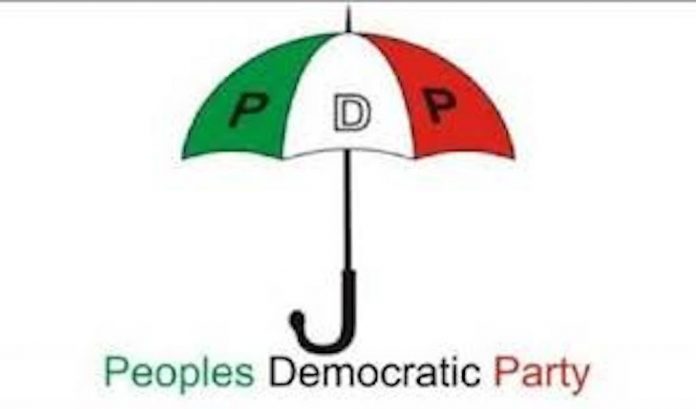 James Sowole in Akure
The Peoples Democratic Party (PDP), Ondo State yesterday raised the alarm over alleged incessant attacks on its members by members of the ruling All Progressives Congress (APC) in the state.
The state Chairman of the PDP, Clement Faboyede, raised the alarm at a press conference held in Akure, lamenting that the state government and APC had resorted to attacks on the opposition.
Faboyede also accused the Ekiti and Osun States Governors, Dr. Kayode Fayemi and Gboyega Oyetola, of meddling in the state politics which he said was heating up the polity.
Specifically, Faboyede said some PDP members were attacked by APC thugs in Idanre Local Government Area while two casualties are currently receiving treatment in one of the hospitals in the community.
The chairman added that the party candidate for Idanre constituency in the state House of Assembly, Mr. Festus Akingbasote, narrowly escaped assassination yesterday morning as APC thugs attacked him when he checked on the party men in the hospital.
"It is an open secret that the APC government, the party and members have resorted to violence, intimidation and harassment of PDP members across the state.
"Just yesterday, for over four hours, it took the combined team of soldiers and mobile policemen to dislodge APC thugs in Idanre, the hometown of APC state chairman of the state. For four hours, they held the town to ransom going about with guns and cutlasses.
"And just this (yesterday) morning, attacks were on and about two of our people are in the hospital now. This calls for concern as this has been the scenario. The community has been declared a war zone as APC thugs are harassing and intimidating the people.
"They know they can't win this election, especially that of Idanre, so they want to cause mayhem in that place. We want to say that election is not war; election should be very peaceful and the people should be allowed to vote for whosoever they want," he said.
Faboyede, who commended security agencies for their impartiality and professionalism in the last election, urged them to be proactive and neutral in their dealings with the parties nHe appealed to Independent National Electoral Commission (INEC) to be neutral in the election.
Efforts to get the reaction of the APC state Chairman, Ade Adetimehin, and the state Publicity Secretary, Mr. Alex Kalejaiye, were abortive as they refused to answer their calls.