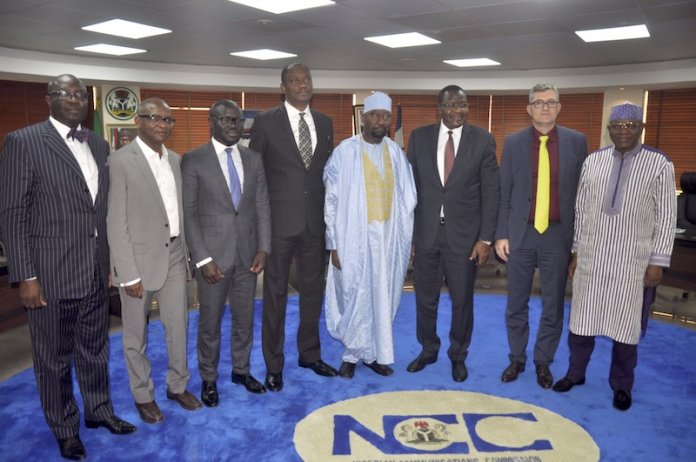 Following the successful recapitalisation of 9mobile, Nume Ekeghe appraises the rebound progress made so far in its recent positive brand building initiatives
The successful recapitalisation of 9mobile and its recent positive brand building initiatives including major acknowledgements by the industry regulator and a leading newspaper are pointers to the fact that the telco is set to retake its pride of place and reckoning as a significant player in the Nigeria's telecommunication industry.
Already, key players in the telecom industry are watching with keen interest the positive signposts emanating from 9mobile and what advantage the firm can turn the positive indices into, because of its reputation as an innovative and a resilient operator.
Having surmounted a major obstacle that resulted from a loan facility it obtained from a banking consortium in 2003 to carry out network expansion, the successful recapitalisation of the business in the last quarter of 2018 and the inauguration of a new board of directors and management, have been widely acknowledged as proofs the telco is on rebound.
The new directors and management comprise consummate technocrats and professionals including Nasiru Ado Bayero(Chairman); Non-executive Directors, Asega Aliga, Mohammed Edewor and Winston Ndubueze Udehrespectively; Executive Director, Abdulrahman Ado and Acting Managing Director, Stephane Beuvelet.
The new Board Chair, Alhaji Bayero, gave the earliest assurance that it would be a rapid upward trajectory for the operator with a promise to staff members and subscribers that, "we will justify your confidence in our brand by making significant investments that will improve the value you get for using 9mobile."
Beuvelet corroborated this by assuring 9mobile customers and other stakeholders of an exciting future in his New Year goodwill message to Nigerians, disclosing that several opportunities would be explored.
He said, "We are not only ready but better positioned and for a good reason too, to kick start a strategic new direction with bold initiatives that guarantee optimum value to you, our esteemed customers, as we recover previously ceded grounds. We will continue to expand our 3G and 4G networks to bridge mobile broadband service gap, delivering cloud-enabled services to support SMEs and financial inclusion capabilities, and deploy an array of innovative brand loyalty reward programmes."
To this end, the telco has rolled out a campaign dubbed '9nniversary' with two loyalty reward schemes ongoing to commemorate its 10th anniversary and to celebrate and reward customers for their loyalty. The initiative also affirms its reputation as a caring network committed to the welfare of its customers.
The first promo – Northern Promo is exclusive to 9mobile's loyal customers in Adamawa, Bauchi, Borno, Gombe, Jigawa, Kano, Katsina, Yobe and Taraba states with mouth-watering prizes including airtime, smartphones, cash prizes and the grand prize of a brand-new car with just a minimum of N100 recharge.
Three lucky customers will also get one million naira while one customer will drive in a brand-new car over the three months promo period.
The second is Magic Hour Promo in which millions of both new and existing 9mobile customers stand a chance to win fabulous prizes including free airtime, smartphones and cash prizes running into millions of Naira over the next three months.
The promo, which began on February 11 and to run till May 10, 2019 also entail raffles holding across key Nigeria cities. One winner will get the N20 million grand prize at the end of the promo, while one lucky customer will win N5 million cash in each of the three months duration of the promo. That's not all. One lucky customer each day will get N250,000 throughout the 90-days promo duration while five customers will win N50,000 cash each daily for 90 days. Other fantastic prizes are five smartphones per week to be won during the 90-days promo.
Though the fourth entrant into Nigeria's telecommunications industry, 9mobile emerged as the operator with the best quality voice and data offering in just 10 years of operation. The telco focused on empowering customers with cutting-edge technology in the mobile broadband data space, launching its blazingly fast 3G data service in 2011 and following up with the unveiling of the 4G LTE in 2016.
Consequently, customers can enjoy faster internet browsing and downloads, video calling, live video streaming, interactive online games and live online music streaming. They could also enjoy HD video streaming without buffering and crystal-clear video calls.
Fittingly, its enormous contributions to revolutionising the telecoms sector have won significant awards the newest of which is the 'Telecom Company of the Year 2018' award conferred by Leadership Group Limited, publishers of Leadership newspaper in recognition of the telco's resilience and stability in the face of challenges from which the company pulled through over the past two years.
Speaking while presenting the award to 9mobile during an awards ceremony held on Thursday, February 7, 2019 inAbuja, Group Managing Director of Leadership Group Limited, Abdul Gombe commended the telco for emerging stronger from tests including the challenging operating environment, strict regulatory requirements, threat of take-over by a banking consortium and post-acquisition realities.
"In the face of all these, 9mobile has maintained its relevance and its 9ja brand heritage within the Nigerian telecommunication space. For your resilience, the selection board found you most suitable for this prestigious award," Gombe said.
Apart from rewarding customers, the operator has also affirmed its commitment to promoting cordial stakeholder relations by paying a courtesy visit to the Nigerian Communications Commission (NCC) in Abuja. On the visit were Board Chair Bayero, the Non-Executive Directors: Aliga, Edewor and Udeh, Ag. MD Beuvelet and ED, Regulatory & Corporate Affairs, Ado as well as Chief Financial Officer, Phillips Oki and Company Secretary, Ore Olajide.
During an interaction with the executive management team of the NCC led by the Executive Vice Chairman/CEO, Prof. Umar Danbatta, Bayero commended NCC for its immense support alongside the Central Bank of Nigeria (CBN) in ensuring smooth and successful completion of the 9mobile acquisition process.
He assured that the new board will uphold excellence as the gold standard across all operations of 9mobile and that significant investments would be made to ensure that customers get value for choosing 9mobile.
Attesting to the ongoing rebound of 9mobile, Danbattadisclosed that even during its darkest hours, the operator never failed to deliver excellent service and meet some key performance indicators. "Every time we measure the KPIs for all the companies, 9mobile comes up top. And I am not stating this as a marketing stunt for 9mobile. I am saying this arising from the figures we have consistently recorded; 9mobile has one of the best networks in the country, that I can attest to, based on the result of the KPIs characterising Quality of Service", he said.
An investment analyst, Atoyebi Olaomi, commended 9mobile for the steps taken so far to win the confidence of stakeholders as well as reward the loyalty of customers, noting that it was the right move.
He said, "I commend the strategic initiatives of the new owners of 9mobile, Teleology Nigeria Limited to continue to enjoy stakeholder cooperation and support as well as reward customers. I didn't expect less from them because they needed to reposition the brand and I'm happy they have hit the ground running.
"That's the spirit to making the rebrand reclaim its spot in Nigeria's ultra-competitive telecoms sector. I do hope that they won't relent or be weary as they chart the new course for the much-beloved telco, the clear leader in data."
As the telco continues efforts to reposition itself and maintain its resurgence with the key steps it is taking, industry analysts are hopeful that it won't be long before it fully regains lost ground and continue to delight Nigerians with various exciting offers.