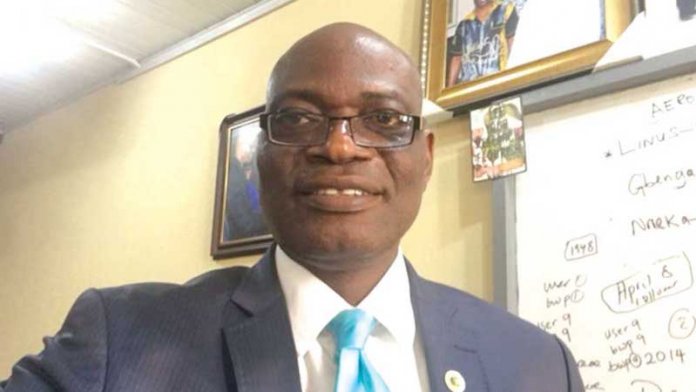 Lagos State Governor, Mr. Akinwunmi Ambode and the Vice Chancellor, University of Lagos, UNILAG, Prof. Oluwatoyin Ogundipe have explained how contributory pension scheme, (CPS) can help in supporting the nation's macro-economic reform.
They made the remarks at a two-day workshop for civil servants in Ikeja, Lagos, where they emphasised the strategic significance of the scheme to the national economy.
At the workshop, Ambode said an area in which the economy stood to benefit from the CPS law was through the scheme's ability to support the overall macro-economic policies of reform.
Ambode, who was represented by the Commissioner for Establishments, Training and Pensions, Dr. Benson Oke said the last two decades had witnessed a growing support of the idea that enterprises were better run by private individuals and that the role of government should be limited to providing a conducive regulatory and institutional framework that will enable the private sector to thrive.
"Many countries around the world have adopted privatization as an avenue for reform and have often employed similar laws to support the process. The contributory pension scheme and its enabling legal regime will thus facilitate such reforms better than the prior arrangement."
According to him, the law would continue to stem further growth of pension obligations and provide a platform for addressing this liability, as well as imposed fiscal discipline in the budgetary process because pension obligations would be accurately determined.
"Also, the health of the economy is always a major concern of the government. Thus, aside from the law's now-realised potential to promote national savings and by implication, economic growth, funded pension schemes have the capacity to promote capital market development.
"Moreover, it is often argued that funded schemes have the capacity to promote economic reforms generally," he explained.
He said without a doubt, prioritising pensioners' welfare had both moral, economic, strategic, and social ramifications, saying that it was only such a holistic view of the subject that could put the efforts directed by the Lagos State Government at pension management and promotion in perspective.
Also at the workshop, Ogundipe said the CPS would enable Lagos State workers key into the next stage of budgetary reform properly, adding that the training was apt as it would prepare the would be retirees on how to manage life before and after service.
The VC, who enjoined the participants to prepare themselves by making savings, having programme plans that would assist them after service years, said that the CPS would allow public servants to get prepared and key into the next phase of life.
Another resource person at the event, Prof. Pat Utomi, while emphasising the importance of planning after retirement, said that every public servants must have a focus of where to be after service and worked towards it.
According to him the life cycle is very clear, the day we were born, we know we are going to die and we must ensure we develop ourselves. It's a duty for anybody who is entering the workplace to do a career map and for the next fifteen to twenty years, and with the expectation that at the age of 60, he will exit the system. And after retirement, how will live the rest of 20 years or there about."