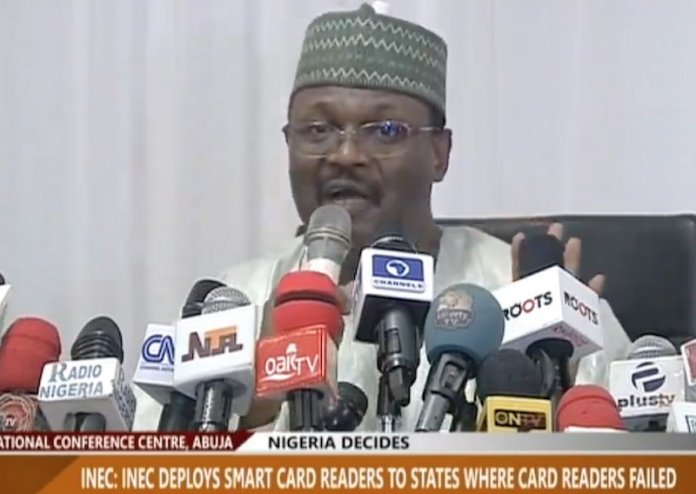 From his first assignment as the National Chairman of the Independent National Electoral Commission (INEC) to his most critical challenge being the elections of February 23, Professor Mahmood Yakubu has hardly impressed anyone, not on account of his tongue or creed, but the capacity to effectively deliver on a task he knew would challenge him nearly four years ago.
From his field staff to his Resident Electoral Commissioners (RECs) across the federation and the professors contracted as collation officers, INEC stinks and the stench oozing out of its corner smells just one thing: incompetence. When professors are unable to deal with numbers at such critical occasion year in, year out, you dare to wonder what performance they put up at their respective posts from where they were outsourced.
But again, what do you expect of the INEC leadership, the one offensively said to have been casually recommended by the president's age-long photographer? It is only compassionate to forgive his inadequacies but not condone any more of much, going forward. Penultimate Saturday's elections not only fell short of expectations, they reduced significantly the gains of the 2015 episode.