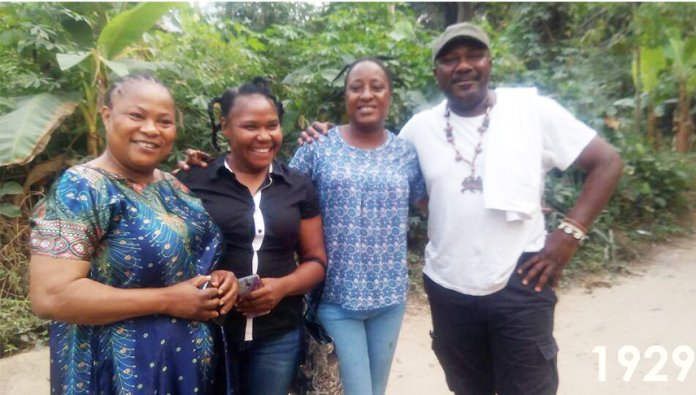 After an outstanding performance in 'The Wedding Party', Nollywood actresses, Sola Sobowale and Ireti Doyle are back in a new film titled 1929. The two brilliant actors who have been delivering nothing but wonderful and exceptional performances for a very long time, have once again brought their skills and prominent talent into the historic movie to make it worth the while. The movie, which sheds light on the true life story of the Ikot Abasi, Opobo division's women unrest of 1929, will see Sobowale and Doyle lead the women protest. 
On the choice to cast both women, the  director said: "These are strong, powerful and brilliant women who have changed the face of film within and outside the country, their ability to interpret roles is impeccable and that's what's this movie is all about. This is based on a true life story and interpretation is very important."
The movie producer, Ndy Akan, also said: "I am particularly proud of these women and what they have achieved over the years. 
The decision to cast them has been a long time coming, so to have them on a movie that showcases the history of a nation is nothing short of brilliant and I'm sure they will deliver to the maximum capacity. 
The movie, which has received glorious accolades from the press and online users, will be in cinemas nationwide from the 19th of April 2019.