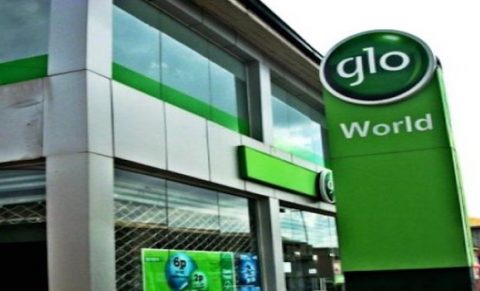 Twenty-one more Glo subscribers have been given cash prizes in the social media competition organised by Globacom, tagged #GLOIN60SECONDS.
A statement from the telecommunications company said the 21 talented Nigerians, who are the last batch of weekly winners of the competition, were presented with their cash prizes of N50,000 each at various Gloworld shops across the country.
"It was a combination of the winners of weeks six, seven and eight of the competition that has generated excitement among Nigerian youths since it was launched in December, 2018.
"The grand finale is expected to happen in weeks, wherein a subscriber will cart home the star prize of N1 million, while five others will take home N200,000 consolation prizes each.
"The latest weekly winners include Jonah Ochoma, Ejembi Simon, Lewechi Chidiebere Timothy, Rowland Olabode and Eze Paul Ike, who collected their prize of N50,000 each at the Gloworld shops in Abuja.
"In Lagos, two schoolmates, Iyaomiye Israel Bayo and Oladokun Feyisayo Theophilus, and two others, Edechime Nnamdi Cyril and Akhilele Ehimare Ose received their prizes.
"In Enugu, Ajogwu Queen Ogechi, Omeya Chinemerem Gifty and Okpala Chioma went home with their cash prizes, while in Ibadan, Omoloye Oluwasegun Emmanuel, Egbuaba Favour Chibuikem and Adigun Temiloluwa Daniel were also presented with their prizes.
"Up north, Chikezie Tochukwu, from Kano, Gabez Lynda from Warri, Delta State, Chuke Chimuanya Progress, Benin, and Offong Imaobong Bassey, Port Harcourt, also got their prizes," the statement said.
Talking to newsmen, the two classmates of Aladura Comprehensive High School, Anthony, Lagos, Iyaomiye Israel Bayo and Oladokun Feyisayo Theophilus,  who collected their prizes at the Allen Avenue Gloworld Shop, said they assisted each other in recording the videos before uploading.
Iyaomiye won in the dance category, while Oladokun won through his dexterity on the drum set. The duo said they would use part of their prizes to pay for their examinations and buy a few clothes.
"The #GLOIN60SECONDS  talent hunt is real and we are happy that at our first attempts, we won. Thanks to Globacom", they said.