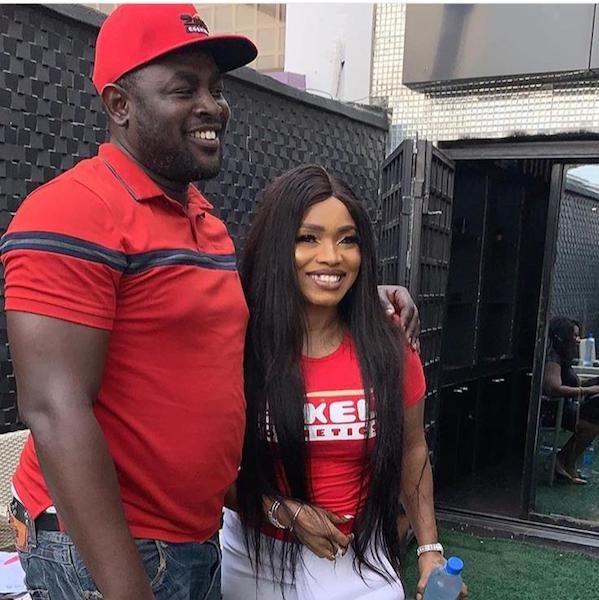 By Vanessa Obioha
One of the leading cosmetic brands in Nigeria, Zikel has announced its inaugural pageant show tagged 'Face of Zikel'. Making the announcement while renewing her contract with the company, actress Halima Abubakar said that the show is aimed at showcasing the diverse beauty of Nigerians.
"This is an opportunity for those who want to come into the beauty industry. Face of Zikel primarily celebrates women of any colour, shape and marital status. As the year is just beginning, we want a new face, not necessarily a celebrity, that will repressent the brand in Nigeria and beyond."
Owned by Ezike Chinedu, Zikel Cosmetics is less than three years old but has made a name for itself in the beauty industry. With an array of quality beauty products at an affordable price, the product is one of the top choices in the make-up sector.
With Face of Zikel, Chinedu said it is the company's way of giving back to the society. "We are trying to give back to the community where we do business. They have supported us over the years and we are barely three years. The love has been massive.
We are trying to give them back and also encourage them and let them know that it is possible."
"This is our first edition. Before now, we have been partnering a lot of pageants. So this year, we felt that we should just stand out and do it ourselves because Zikel is a brand that is coming to take over the make-up industry in Africa.
"We thought it necessary to encourage lots of upcoming young ladies and we are trying to take a lot of people out of the streets. The winner goes home with N1.7million in salary, trip to Dubai, six months cosmetics supply worth N800,000, amongst others. We want to harness the talents of young people."
Registration is ongoing while audition will take place from March to April in Lagos. Abuja, Port Harcourt, Enugu, Uyo, Ibadan and Accra.
Winner will be rewarded with a million naira cash prize, an all-expense paid trip to Dubai, a modelling contract and other goodies. The first runner-up will be bestowed the Face of Zikel Universe crown while the second runner-up will become the Face of Zikel Tourism. Both runner-ups will also be rewarded with other consolation prizes.