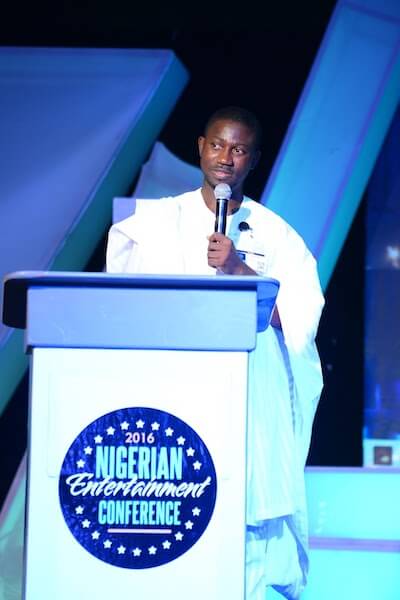 By Vanessa Obioha
For its seventh edition, the Nigerian Entertainment Conference (NECLive) will be tackling the future of entertainment in a data-driven world. Its theme 'Mobile, Data, Consumers, and the Future of Entertainment' will specifically look at how mobile tech and monetisation affect consumers as well as creators; and what it all means for the future of entertainment.
Valued at $8 billion, the entertainment industry in Nigeria, the convener Ayeni Adekunle argues that the industry is yet to explore the vast opportunities available in the digital space.
"There's an opportunity to build something that can truly transform the industry. And that's what technology provides. From comedy to music, film, fashion, and media, how can we make sure that we build a future where our products are available to consumers where, when and how they want them?
"How can we make sure that experiences can be customised and personal? How can we create a system where the big funds are pouring into the creative sector because it's been demonstrated that the industry means business? What roles do the big Telcos have to play? How do the banks come in?" asks Ayeni.
These questions will hopefully be tackled at the conference scheduled for Wednesday, April 24, 2019 at the Landmark Events Centre, Victoria Island, Lagos.
Over the years NECLive has earned a reputation for itself as the marketplace for ideas, products and services in Africa's largest creative and entertainment industry. It attracts practitioners from all sectors of the entertainment industry for a full day of conversations, workshops, exhibitions and master classes.
It serves as a platform for discussing challenges, exchanging ideas and finding a strengthened pathway for the entertainment industry in Nigeria to thrive.
Based on data from past editions, it is expected that at least 3,000 participants will attend the event this year, with over 10 million watching on television and on the internet.
Previous editions of NECLive have immensely contributed to shaping the direction of the entertainment industry in Nigeria and across the continent. The ultimate goal of this year's conference is to further elevate the interaction of participants with germane innovations.
Comedian Tee-A who has been hosting the event since its inception in 2013 will continue his hosting duties this year. Speakers, panellists, moderators and performers will be announced in the weeks leading up to the conference.