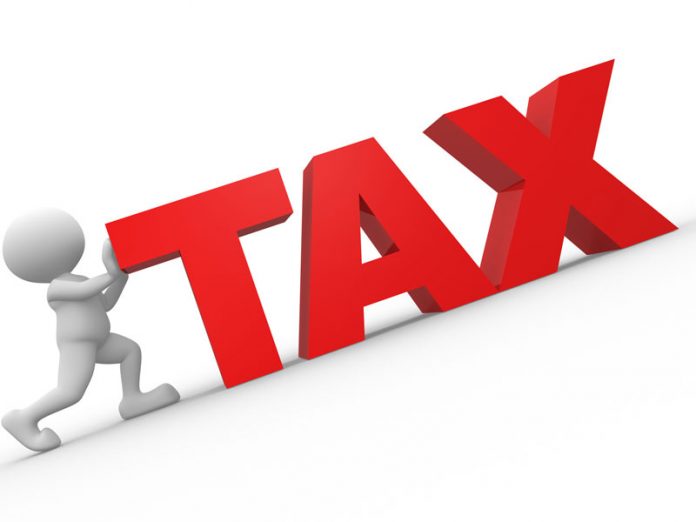 Chinazor Megbolu
The Society of Women in Taxation (SWIT), Lagos Chapter, has stressed the need for improved tax revenue for national development.
The group, an arm of the Chartered Institute of Taxation of Nigeria (CITN), which made this known during an event held in Lagos recently, said there was need to raise awareness on tax payment.
In her address, the Chairperson, Mrs. Dena-Rose Ajayi said the event was organised to arouse the interest of the masses towards sourcing for tax revenue to better the society.
She explained that for decades, over-reliance on oil revenue had made other sectors to suffer hence the need for the campaign.
Ajayi, also pointed out that the issue at hand was very important for national development because it brings about creation of basic amenities for the citizenry.
She further used the opportunity to laud the Lagos State government for its giant stride in developing the state over the years through Internally Generated Revenue (IGR) and urged other states to emulate Lagos.
"I am very happy with Lagos State government for its giant stride in developing the state with IGR over the years. So, I urged other States to emulate this laudable feat, "she said.
Meanwhile, a former President, CITN, Mr. Anthony Dike, in an interview, described the programme as a good initiative, adding that it would go a long way in boosting economic growth.
He also posited that all should not be about talking alone, but the implementation of promises made so as to aid tax payers to do more.
Moreover, a guest speaker during the event, Mrs. Atinuke Balogun said: "We don't have to be the president to better the lives of the citizenry, but we can do so through our various capacities as tax professionals."
As the campaign for increased tax revenue continues, the federal government recently disclosed that it generated a total sum of N1.10 trillion as Value Added Tax (VAT) in 2018, representing a growth of 13.96 per cent (year-on-year) when compared to the N972.34billion collected in 2017.
The National Bureau of Statistics (NBS) which disclosed this, however noted that a total sum of N298.01 billion was realised in the fourth quarter (Q4, 2018), representing an increase of 8.96 per cent when compared to the N273.50 billion collected in the preceding quarter.
The Sectoral Distribution of Value Added Tax (Q4 and Full Year 2018) had shown that other manufacturing generated the highest amount of VAT with N28.82 billion in Q4, closely followed by professional services and commercial and trading which both generated N24.12 billion and N16.02 billion respectively. Mining activities generated the least VAT followed by pharmaceutical, soaps & toiletries and chemical, paints and allied industries with N35.75 million, N209.33 million and N258.39 million respectively. Of the total amount generated in Q4, N138.42 billion was collected as non-import VAT locally while N47.89 billion was generated as non-import VAT for foreign.
Send