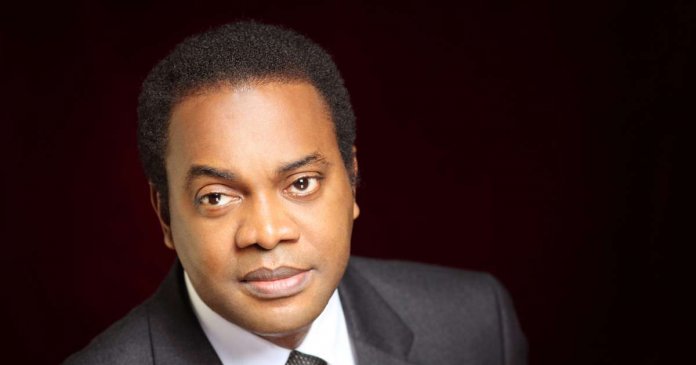 By Deji Elumoye in Abuja
The build up to the 2019 presidential polls in the country saw all the 71 presidential candidates canvassing for the votes of eligible Nigerians since campaign began in December 2018 in line with the electoral time table released by the Independent National Electoral Commission (INEC).
But apart from the two major candidates- Muhammadu Buhari of the Peoples Democratic Party (PDP) and Atiku Abubakar of the Peoples Democratic Party (PDP)- some other candidates also put up brilliant campaigns especially with the opening up of the electoral space.
Younger presidential candidates like Kingsley Moghalu of Young Peoples Party (YPP), Omoyele Sowore of African Action Congress (AAC), Oby Ezekwesili of Allied Congress Party of Nigeria (ACPN), Donald Duke of Social Democratic Party (SDP) and Fela Durotoye of Alliance for New Nigeria (ANN) brought more life into the campaign with the introduction of door to door campaigns and town hall meetings.
Although these candidates did not have the financial muscle like their counterparts in APC and PDP, they also traversed the length and breadth of the country canvassing for people's votes.
At a point, Ezekwesili of ACPN opted out of the race although INEC said it was late in the day for her to throw in the towel as ballot papers for the presidential poll had been printed by the electoral body with ACPN listed among the parties.
The smaller parties refused to be consumed by the bigger parties as their presidential candidates also carried their campaigns to institutions of higher learning, markets, farmers, drivers and civil servants. They also ran effective campaign on the social media awakening the political consciousness of the young people around the country.
At the end of the presidential poll held on Saturday, February 23 and with the result formally announced on Wednesday morning by INEC Chairman and Chief Returning Officer of the polls, Professor Yakubu Mahmood, the smaller parties though couldn't garner as much votes as the dominant parties, there was no doubt that the votes they recorded, in spite of their meager resources for electioneering, were not products of electoral fraud. Those votes were true reflections of the choices of the voters.
The official result showed that Duke of SDP scored 34,746 votes, Sowore of AAC 33,953 votes, Moghalu of YPP 21,886 votes, Durotoye of ANN 16,779 votes and Ezekwesili of ACPN 7,223 votes.
The smaller parties and their presidential candidates may not be victorious in the 2019 presidential polls but they have kick-started the rebirth of our electoral process. In the just concluded presidential election, they came, they saw and they made significant impact.