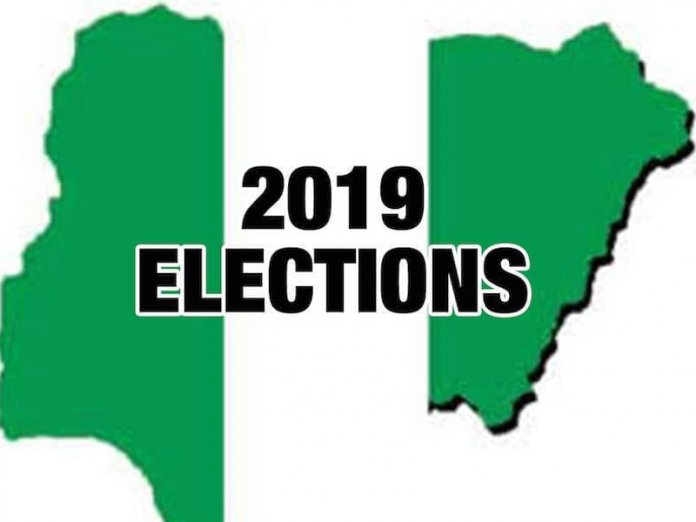 *CSO Situation Room insists elections ridden with lapses
By Onyebuchi Ezigbo in Abuja
Some domestic observer groups numbering twenty on Wednesday rose scored the Independent National Electoral Commission (INEC) high in the efforts it put in to conduct the last Saturday's presidential and National Assembly elections in the country.
In their assessment of the performance of the electoral umpire in the elections, the observer groups scored INEC 80 per cent, which they said was within international benchmark.
But the position of the domestic observers contrasted sharply with that of the Nigeria Civil Society Coalition, the Situation Room, which insisted that the conduct of polls fell below expectations.
Addressing a press conference on Wednesday, the spokesman of the observer groups, and National Coordinator of Organisation of Justice for Equity Sustenance, Mr Tunde Bafunsho said there was no doubt that the 2019 presidential elections marked an appreciable improvement over that of 2015.
In terms of voter turnout, Bafunsho said Saturday's participation of voters was overwhelming and unprecedented in the history of the country, adding that there was a massive participation of women.
"We wish to commend the electoral management body for their immeasurable contributions to the success recorded during the just concluded presidential and National Assembly poll," he said..
Of particular interest, he stated, was the separation of Presidential and National Assembly collation centres where presiding officers conducted their activities professionally and transparently.
The observer groups advised that with the conclusion of presidential elections and announcement of the winner, the winning must be magnanimous in victory while losers must also accept defeat with dignity.
"Conducting elections anywhere is never an easy task and requires the constructive input of all stakeholders including political parties, security agencies, traditional rulers, religious leaders as well as the entire citizenry. It is our considered view that the postponement of the presidential and National Assembly elections originally slated for the l6th of February to 23rd of March 2019 respectively, evidently helped in putting certain measures in place that culminated in the success recorded eventually on the February 23," they added.
But the Situation Room has insisted that last Saturday's presidential election did not meet the preset expectations of Nigerians in terms of the quality and credibility.
A statement issued yesterday by the Executive Director, Policy and Legal Advocacy Centre and Convener, Nigeria Civil Society Situation Room, Mr. Clement Nwankwo stated that from the observations of the group, a lot of the expectations on its threshold document were not met.
It however urged Nigerians not to allow the shortcomings of the presidential poll to dampen their spirit but be prepared to come out in large numbers to vote on March 9 governorship and house of assembly elections.
While congratulating President Buhari on his re-election, the Situation Room urged candidates, political parties and indeed citizens who are aggrieved with the processes and outcome of the elections.to avail themselves of windows which Nigeria's constitutional and legal frameworks have provided to ventilate and seek redress.