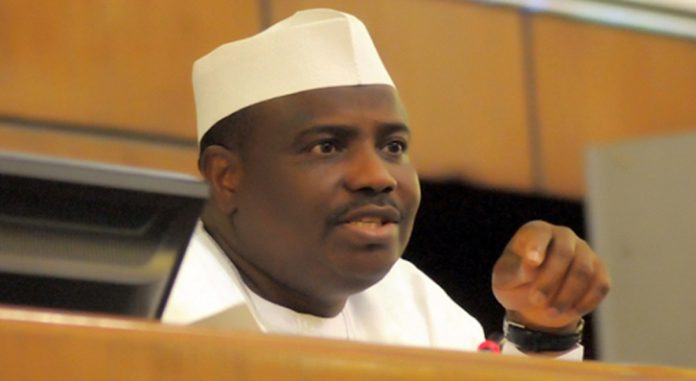 By Onuminya Innocent in Sokoto
The Sokoto State Governor Aminu Waziri Tambuwal has decried attacks on residents of Rabah Local Government, saying he will do everything in his power to stop the incessant attack by the bandits.
He made the call Tuesday in a statewide broadcast to the people of the state.
Speaking on the just concluded presidential and National Assembly elections, he urged the people to remain law abiding as his party, the People's Democratic Party (PDP) would do everything legally possible to address the matter.
"Against extreme provocations, we ran an orderly campaign that respected the lives and dignity of all segments of our society," he said.
He frowned on the conduct of the opposition, which he said, engaged in post election mayhem with attack and arson on law abiding citizens.
After the declaration of the presidential and National Assembly election results in the state, violence erupted which led to the wanton destruction of properties at Wamakko and Kware Local Government Areas and parts of Sokoto metropolis.
He said the result of elections do not reflect the vote casted for his party.
"Most of our strongholds the electoral umpire technically disfranchised our people by creating logistics problems, late arrival of INEC ad hoc staff at the polling units, malfunction of smart card readers and late hour replacement of electoral officers," he said.
The governor urged the people to come out en mass to cast their vote for their preferred candidates as the election is critical as it has direct bearing on the lives of the teeming masses of the state.
He prayed for the repose of the souls of those who died during Monday night's attack at Dalijan, Rakkoni and Kalhu communities where 16 people lost their lives.