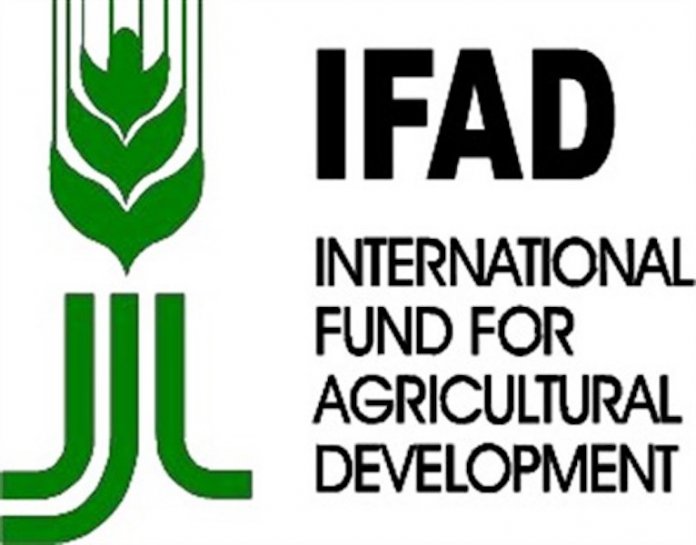 The International Fund for Agricultural Development (IFAD) and Egypt have signed a financing agreement to reduce poverty and enhance food and nutrition security by sustainably improving incomes and resilient livelihoods for 450,000 rural people in the Matrouh Governorate.
The agreement for the Promoting Resilience in Desert Environments (PRIDE) project was signed by Gilbert F. Houngbo, President of IFAD, and Sahar Nasr, Minister of Investment and International Cooperation, Egypt.
The total cost of the project is US$81.6 million, including a $61.9 million loan and a $1 million grant from IFAD. The government would contribute $14 million and the private sector would make up the difference.
"A new development axis for Agribusiness Investments in Egypt, would be a chance though especially in the context of supporting small investors and start-ups, as well as empowering youth and innovative projects in agriculture sector, with the ultimate objective of sustainability and inclusive growth," Nasr said.
"The project will be a transformation, and an excellent example of the strategic partnership between with International Fund for Agricultural Development (IFAD) in priority Governorates."
"IFAD's collaboration through PRIDE will also link to and leverage national initiatives that the Government of Egypt is focusing on, including the Sustainable Development Strategy: Egypt Vision 2030 and a 1.5 million feddan governmental initiative aimed at increasing Egypt's farmlands and fostering livelihood opportunities for young farmers," the Regional Director, Near East, North Africa and Central Asia (NEN) Division at IFAD, Khalida Bouzar said.
"PRIDE will also benefit from IFAD's experience working with smallholders and settling communities on the new lands."
The project aims to address two key challenges in the lower Nile region – the impact of climate change and malnutrition – by building climate resilience in disadvantaged communities and offering a variety of nutrition-sensitive activities.
The project is expected to improve the nutritional and socio-economic profiles and productive capacities of local communities, including a 19,000 feddan (7,980 hectare) increase in the area under agricultural production due to the development and rehabilitation of wadis through rain-water harvesting infrastructure and planting of fig and olive trees and the introduction of new technologies, such as electronic tablets, to improve water quality monitoring and management among women and men.
To tackle nutrition-related challenges prevailing in the targeted area, the project would work to improve the diets of women and children while helping them access better water and sanitation. By building schools and health clinics, the project would provide sanitation facilities for 18,000 rural people, education for 1,000 students and health facilities for 15,000 women annually.
In addition, the project would increase livestock productivity; and support families on newly reclaimed desert lands to cultivate suitable crops.
Since 1979, IFAD has financed 13 rural development programmes and projects in Egypt, investing $456 million or $842 million when co-financing is included. These projects and programmes have benefitted around 7.2 million rural people.
Ecobank Foundation Supports Film Industry
The Ecobank Foundation is delighted to honour the African film portraying the most positive image of the continent, at the prestigious 2019 Festival Panafricain du Cinéma et de la Télévision Ougadougou (FESPACO).
The 2019 FESPACO festival runs from 23rd February until 2nd March in Ougadougou, Burkina Faso.
The festival is held every two years and is celebrating its 50th anniversary this year.
Organised by the Government of Burkina Faso, FESPACO is regarded as the most important film and cultural event on the African continent.
"It is a real honour for the Ecobank Foundation to sponsor such an important prize at this stellar film festival in Ougadougou," the Chief Operating Officer of Ecobank Foundation, Carl Manlan said.
"Africa's film industry is enjoying ever increasing global attention and acclaim, and we place great importance in providing public recognition to the film which best portrays the positivity of Africa.
"The Sembène Ousmane special prize will be awarded to the film which most reflects Ecobank's value of dignity, honour and good governance."
Named after one of French-speaking luminary African creative writers, the Ecobank Foundation has been sponsoring the Sembène Ousmane special prize since 2007. This year the following industry experts will select the winning film: Denise Epoté (Chair of the jury and Regional Director Africa of TV5 Monde), Clarence Delgado (filmmaker and former assistant of Sembène Ousmane), Cheick Oumar Cissoko (filmmaker and former Minister of Culture of Mali), and Issa Soma (journalist). The winner of the prize will receive XOF 5,000,000 and a bronze trophy, representing the bust of Sembène Ousmane.
This year, over 400 movies would be screened at the festival of which 20 are taking part in the official competition. The special prize awards ceremony would take place on Thursday 28 February. The overall winner of the festival would be announced during the closing ceremony on 2nd of March.