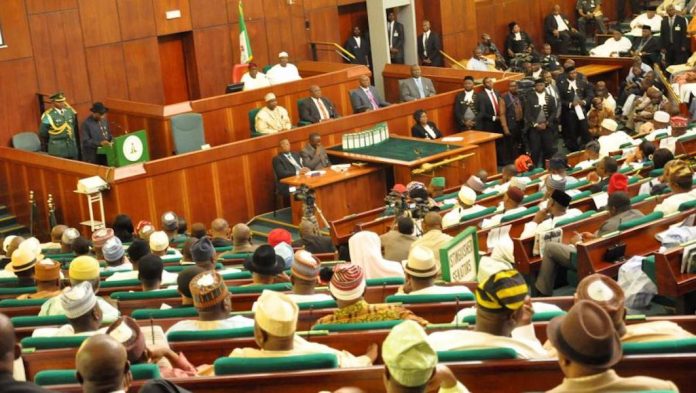 By Deji Elumoye in Abuja

The 2019 federal budget estimates approved last Friday by the Federal Executive Council, FEC, is to be presented to the National Assembly this week.
The Senior Special Assistant to the President on National Assembly Matters (Senate), Senator Ita Enang, who spoke with THISDAY in Abuja yesterday, expressed optimism that the budget estimates will be presented by President Muhammadu Buhari to the joint sitting of the National Assembly this week.
"I am optimistic that the 2019 Appropriation Bill will be before the National Assembly before this week runs out". 
According to him, the Executive is in touch with the legislature over the budget presentation by President Buhari "and we have been advised to do a notification letter to this effect." 
The letter, he further said, "is what we are trying to firm up and send to the leadership of the National Assembly and this will get to them very shortly".
Sources told THISDAY that the notification letter may be read on the floor of both the Senate and House of Representatives when they reconvene on Tuesday while the actual presentation of the budget proposal may be on Thursday.
The tentative dates, sources however said, are subject to how soon the Assembly leadership gets the president's notification letter informing of a date for him to present the 2019 Appropriation Bill to the lawmakers.
The Federal Executive Council, FEC, had at a special meeting presided over by President Buhari in Abuja on Friday approved the 2019 budget proposals. 
Minister of Budget and Planning, Mr. Udoma Udoma, who spoke with reporters after the meeting, however, declined to give details of the amount contained in the budget proposal on the ground that it is the prerogative and responsibility of the president to do so.