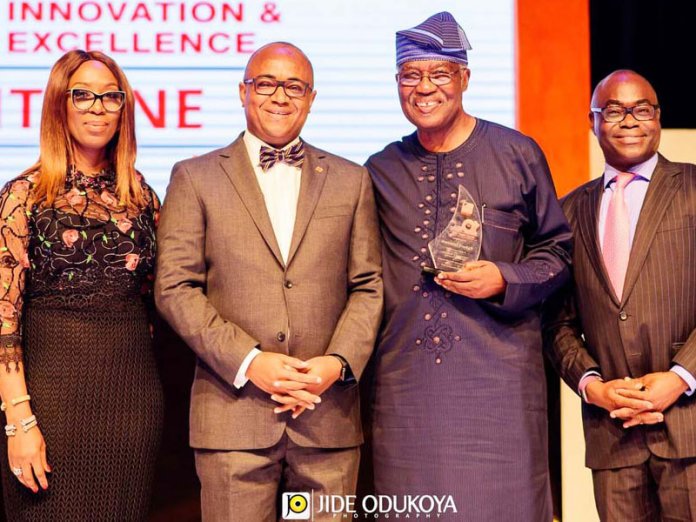 From a humble beginning as an asset management company some 10 years ago, Investment One, formerly GTB Asset Management Limited, has transformed to a one-stop shop financial services group with five subsidiaries. The company says innovation and application of technology, are its secret. Bamidele Famoofo reports
The Symposium
Contrary to the custom of rolling out the drums, which many corporate organisations do in Nigeria to celebrate major landmark achievements, Investment One Financial Services Limited, otherwise known as 'Investment One', says the future of the economy of Nigeria is what is more paramount on its mind, even as recounts its success stories in the last 10 years of its existence as a business entity in Nigeria.
To demonstrate its commitment to making the country to grab the opportunity for rapid growth and development locked up in technology, Investment One assembled a team of leading entrepreneurs in different fields of business and professionals at a symposium titled : 'Ideas Shaping the Future' organised to mark its 10th year anniversary in Lagos recently.
Group Managing Director of Investment One, Mr. Nicholas Nyamali, said the changes and disruptions which technology is already causing are inevitable and that businesses operating in the country must be prepared for them. He suggested that one of the ways to prepare for the possible job losses that might occur as a result of adoption of technology especially Artificial Intelligence (AI) will be for professionals to become to make the right investment decisions as a way of providing for the rainy days.
Executive Director at GTBank Plc, Bolaji Lawal, who kicked off the discussion, said banking had become all about technology. He noted that modern-day banking, apart from embracing technology as it breaks per time, must also be tailored towards the lifestyle of customers rather than developing products for them.
"Artificial Intelligence and Blockchain technology are about to take over certain jobs like tellering in banks in the next five years," he warned. He pointed out that the kind of job skills that will be needed in the banking industry in the future will not be from the social science fields and the likes, but technology inclined skill sets engineering, computer related programmes among others.
Lawal, who was until his appointment as Executive Director, the Divisional Head, Digital Banking Division, revealed that GTBank Plc is already reaping the dividends of using technology to run its operations. "One of the areas we are benefiting from technology as a bank is in cost reduction. We have also been able to increase our customer base in the last five years to about 14million as against five million customer base we achieved in 15 years without the necessary technology which now make banking easy for our customers. The analogue way of doing business will only deliver linear growth while digitalising banking operations will grow the business exponentially," he argued.
Lawal also lamented the apparent lack of preparedness of Nigeria for technological revolution that will drive the world in a few years to come, saying, "We have no national strategy for digital development in Nigeria. The data bank is not available anywhere and our national assets cannot captured, and so we are not competitive as an economy, we don't have the values to drive growth and therefore we are engaged in endless struggles as a country."
Google Programme Manager, Developer Ecosystem for Sub-Saharan Africa, Aniedi Udo-Obong, who spoke after Lawal, was tactical in his comment about the fear of job as a result of embracement of technology. "The jobs won't disappear, but the tasks may fizzle out. At least the emergency of the Automated Teller Machine (ATM) did not put staffs out of job. Artificial Intelligence gives people more tools to change the future and does not really threaten jobs," he said.
He, however ,acknowledged that technology is growing rapidly across the globe with Google playing a critical role in making that happen.
Vice President, Farm Products Development at Farmcrowdy, an online agricultural initiatives in Nigeria, Tope Omotolani, was convincing in telling the story of how her company which is barely five years old, had been able to boost agricultural production in Nigeria through the empowerment of farmers and sourcing investors through its digital platform.
"We have successfully deployed technology to drive agriculture using our digital platform. Farmcrowdy is Nigeria's First Digital Agriculture Platform that empowers rural farmers by providing them with improved seeds, farm inputs, training on modern farming techniques and sales of their farm produce, which gives them the capacity to farm more acres, and leads to increased food production and security in Africa," Omotolani disclosed.
Omotolani, who called on private individuals to seize the opportunity which the agricultural sector offers for wealth creation added: "Innovation and excellence will transform agriculture sector in Nigeria, but it is unfortunate that Nigerians do not believe in continuity. We hardly sustain what we start.
There is a lot that players in other sectors like banking, technology can contribute to the development of the agriculture sector in Nigeria, which will in return boost the economy at large. Innovation must be introduced in agriculture to boost productivity in that sector.
"For the Nigerian advertising and music executive, public advocate and founder of X3M Ideas, a Lagos-based digital advertising agency, Steve Babaeko, "Its either you innovate or die".
His company, which was listed in 2017 as one of Nigeria's fastest growing communication agencies is reputed for the use of technology in creating customer satisfaction.
Group Head, Medical Services at AXA Mansard, Dr. Tokunbo Ali, agreed with the other panelists at the symposium saying, the future is all about technology. He said the only way to bridge the yawning gap caused by shortage of medical doctors in Nigeria is to use robots in place of human doctors, most of whom have fled the country for greener pastures that exist abroad.
Reeling out statistics, he said, "More than 3,000 medical doctors have fled Nigeria since 2017 to date. The situation in Nigeria today is one doctor have 12,000 patients to care for instead of one doctor to 600 recommended by the World Health Organisation (WHO).
The future of healthcare will be a situation, where a patient will sit in the comfort of his office and get attended to by a through the means of technology anywhere in the world. Technology is the solution and the way forward in the health sector now. The future of healthcare is technology all the way. Investors are therefore needed in the industry to make a difference."
The Award
After the discussions in the morning, Investment One wrapped up its 10th year anniversary with a dinner where it rewarded excellence being one of its core values. Chairman, Board of Directors of Investment One, Mr. Egbert Imomoh, and Group Managing Director, Nicholas Nyamali, were honoured for serving the company meritoriously for 10 years while eight of management staff were recognised for excellence and dedication.
Investment One Financial Services Limited was incorporated in 2008 as GTB Asset Management Limited, a wholly owned asset management subsidiary of GTBank to undertake the businesses of asset management and securities brokerage. In 2011, following new regulatory requirements, GTBank divested from the company following a management buyout and the company's name was then changed to Investment One Financial Services (Investment One) with the long-term goal of becoming the leading non-bank financial services group in Nigeria.
Recognised as one of the fastest growing companies in Nigeria by ALLWORLD in 2013, Investment One is today a leading player in the Nigerian financial services industry with distinctive offerings in wealth management & trust, mutual funds, pensions, real estate, private equity/venture capital, investment banking and securities brokerage.