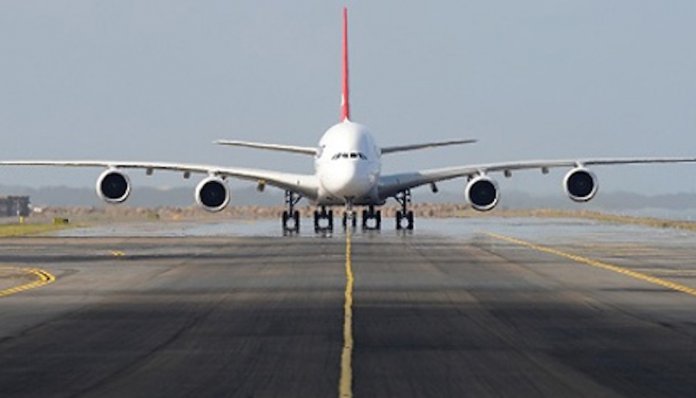 The Nigerian Air Traffic Controllers Association (NATCA) has appealed to the federal government to fix the runway lightings at the Murtala Muhammed Airport (MMA), Lagos.
NATCA also urged the government to urgently rehabilitate the abandoned Taxiway B of the airport in order to increase its capacity and also to reduce the workload on the pilots and controllers.
NATCA made the pleas in a seven-point communique issued after its 47th Annual General Meeting which took place on Saturday in Lagos.
The communique was signed by NATCA President, Mr Victor Eyaru, and its General Secretary, Mr Banji Olawode.
The group also urged the government to see to the completion of the construction of the abandoned new Control Tower at the Kaduna airport to replace the old one that got burnt on April 20, 2014 in the overall interest of air safety.
NATCA further urged the government to come to the aid of the Nigerian Airspace Management Agency (NAMA) to speed up the ongoing upgrade of the Controller-Pilot and Controller-Controller communication facilities and surveillance equipment.
According to the group, this will enable it to meet up with the required standards for the sustenance of air safety.
The group also advocated that the retirement age of ATCs should be reviewed to 65 years irrespective of length of service as applicable to other professionals such as medical doctors, judges, lecturers and pilots.
"NATCA called on the government to accede to the request to create dedicated Grading System and Salary Structure for ATCs to conform with international best practices and as for medical doctors, nurses and university lecturers.
"NATCA enjoins all stakeholders in the Nigerian aviation industry to develop a framework for stronger collaboration to be able to achieve and sustain zero air accident.
"NATCA salutes the ongoing effort of the Minister of State for Aviation, Senator Hadi Sirika, to upgrade critical aviation facilities to encourage an improved service delivery and safety," the communique read. (NAN)