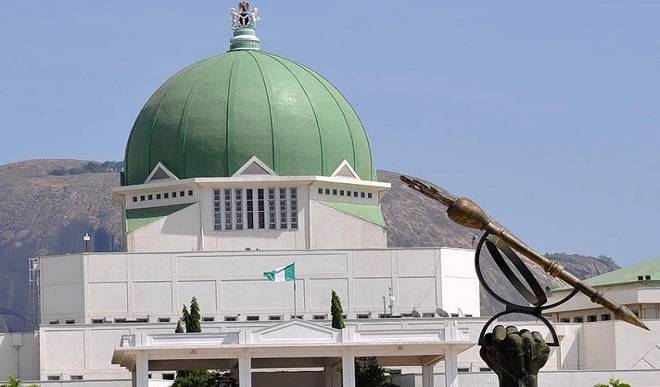 Action may disrupt budget presentation
By Shola Oyeyipo in Abuja

Legislative activities will again be paralysed next week if the demands of National Assembly workers under the auspices of Parliamentary Staff Association of Nigeria (PASAN) are not met till the resumption of plenary Tuesday.
PASAN chairman, Mr. Musa Bature, who made the disclosure Friday when he addressed National Assembly media correspondents, said workers were ready to ground legislative businesses at the National Assembly if their demands were not met.
If the workers make good their threat, the implication is that it may delay the presentation of the 2019 budget proposal approved by President Muhammadu Buhari Friday during a special Federal Executive Council (FEC) meeting.
The Minister of Budget and Planning, Mr. Udoma Udoma, told state house correspondents that the council was now to liaise with the National Assembly to get a date when the president would present the draft budget for the consideration of the Senate and the House of Representatives.
Meanwhile, when acknowledging efforts by the political leadership of the National Assembly to address the needs of workers, Bature had noted that "The leadership of national body of PASAN as well as zonal leadership and members of the two chapters that makes up FCT, we will still go ahead with industrial actions if our demands are not met as promised.
"It' is based on assurances by political leadership that the union in its emergency congress held last Wednesday resolved to suspend the picketing for two days as a mark of respect for the Senate President and Speaker of the House.
"The picketing and pending strike action is predicated on Consolidated Salary Structure, which was approved for NASS staff since July 2010 and only 28 per cent was approved till date.
"Also the condition of service and promotion, conversion and upgrading are in the kitty for negotiations. We have tabled the issue of training for legislative staff as this is pivotal if our democracy must advance."
The House of Representatives Thursday summoned the Minister of Finance, Zainab Ahmed, over the recent protest by PASAN members, which prevented legislative business last Tuesday.
According to the summon, the Finance minister is to appear before the Finance Committee of the House to explain why funds meant for the National Assembly and the judiciary were not released as captured in the 2018 budget.