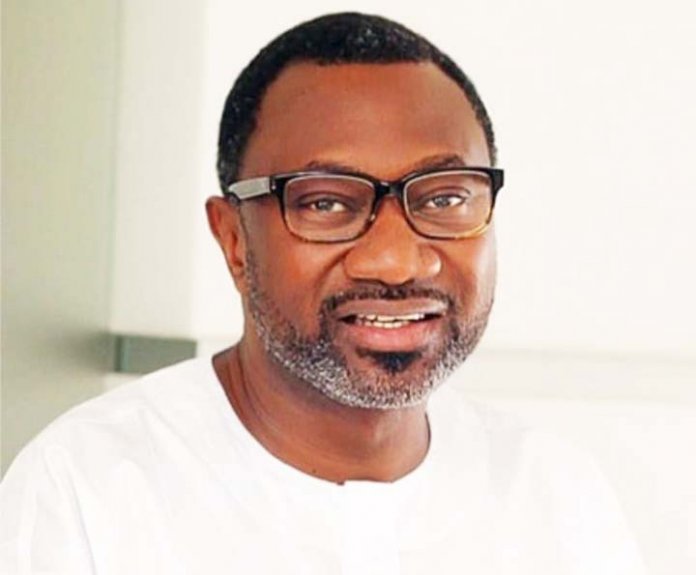 Last March, billionaire oil magnate, Femi Otedola, dazzled at the Augustine University's Fundraising and Founders' Day event held at the Muson Centre, Lagos. The Chairman of Forte Oil, who was the Chief Launcher at the occasion, wowed with his speech. 
He also pledged to donate a well-equipped Faculty of Engineering building to the institution, which will be worth over N500 million. As a gentleman known for keeping to his words, he last Tuesday, fulfilled his promise when he laid the foundation of the building in the presence of the Catholic Archbishop of Lagos, His Grace, Most Reverend Dr. Alfred Adewale Martins and his mother, Lady Doja Otedola among other notable personalities.
Without a doubt, this has further confirmed Otedola's love for quality education. It will be recalled that his father, the late Michael Otedola, who was a former governor of Lagos State, handed over the first parcel of land meant for the development of the institution to Archbishop Olubunmi Okogie some years ago. "So, it was Otedola's utmost joy to continue from where his late father stopped, "a source said.
A deep pocket, he loves giving back to his society without blinking. Indeed, philanthropy comes naturally to him. This he does effortlessly. However, he loathes people singing his praise over such acts.  
Over the years, Otedola has been responsible for the education of countless underprivileged students in Lagos State through the Michael Otedola University Scholarship Scheme, which was established in 1985.