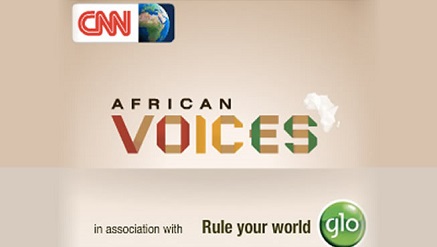 African Voices, a magazine programme of the Cable News Network (CNN) sponsored by Globacom, will this week feature three Africans who explore nature in diverse ways. They include Samson Ogbole, a Nigerian who has devised revolutionary ways to sustainably get the most out of farm lands; Junior Gabela, a South African bird guide with an uncanny knowledge of flying creatures, and Angus Paul, a Kenyan who has turned fishing into a spectacular art.
The fulcrum of Ogbole's research is that the future of health could only be secured if it was built on agricultural practices that are healthy for the farmer, healthy for the consumer and healthy for the environment. His vision is to ensure that humans "eat right, live longer" as well as "ensure food is the drug we eat to live healthier and longer".
His firm "PS Nutrac" now grows crops without using soil. This, it does by deploying several technologies, including hydroponics (plants in water), aquaponics (using waste produce of fishes to feed plants) and aeroponics (plants growing in air) to ensure that crops are grown all year round and  no longer seasonally.
Ogbole's intervention may just be the right step for agricultural development in Nigeria as he says that "plants grown without soil have higher phytochemicals and antioxidants compared to those grown in soil." He says the crops are also healthier as there is reduced use of inorganic fertilizer, pesticides, fungicides or other agrochemicals on the crops. There are already aeroponics farms in Ibadan, Abuja, Umudike in Abia State and Araromi Ake in Ogun State.
Gabela on his own part is a site guide for Amatikulu Nature Reserve, Nkandla Forest, Dlinza Forest, Eshowe, Mthunzini, Richards Bay, Ongoye Forest, and Umlalazi Nature Reserve in South Africa. He has a quiet passion for birding and an uncanny knack of locating even the most hard to find species. He has been a Birdlife South Africa accredited guide since 2005 and has been guiding since 2000, and at the same time working with the Wildlife and Environment Society of South Africa (WESSA) where he undertakes researches and participates in school outreach programmes.
The third guest on the programme, Angus Paul, is a deep-sea fisherman. He  discloses that he had  wanted to be a fisherman since his childhood on the North coast of Kenya where he  was fortunate  to have world-class bill fish fishing right on his doorstep. "It also helped that my family ran one of the few charter companies in the region at the time. There were no favours offered, and I did my training through the ranks like everyone else and became a skipper more than 30 years ago'', he adds.
Paul is notable for catching the most Sailfish year-on-year and his sound reputation for getting his clients 'on the fish'. He currently heads the family business bringing up his eldest son up through the ranks so that he could step into the father's shoes in the art of fishing and sports-fishing.