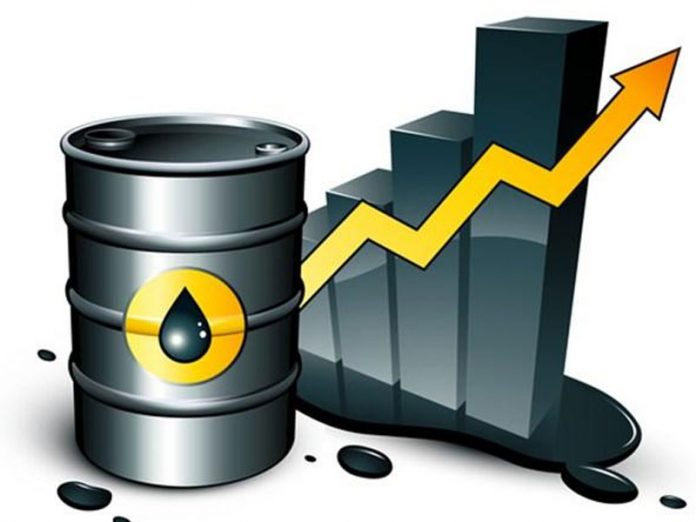 Shell reviews Nigerian deals involving bribery accused ex-official
Ejiofor Alike in Lagos and Chineme Okafor in Vienna
Crude oil price fell yesterday after the ministers of the Organisation of Petroleum Exporting Countries (OPEC) opted to wait for the outcome of their today's meeting with non-OPEC member countries led by the Russian Federation before announcing an oil production cut that is almost inevitable.
This is coming as Royal Dutch Shell has concluded that a Nigerian oilfield sale, where it suspects its official took bribes, was not linked to a separate court case in which he and Shell face corruption charges over the $1.1 billion Malabu Oil and Gas deal involving the sale of Oil Prospecting Lease (245).
OPEC ministers were in a closed-door meeting at their 175th General Conference in Vienna, Austria to determine the volume of crude oil they would stop from getting to the international market in a bid to balance supply and demand and stop the price slump.
Saudi Energy Minister Khalid al-Falih, said earlier that OPEC needed Russia to come on board with any cuts.
He said a final decision by OPEC and its allies was likely by Friday evening.
As the oil market awaits the decision of the producers, the global Brent mark, crude futures were down $2.07 on the day to $59.49 per barrel, having hit a session low of $58.36, while U.S. futures fell $1.38 to $51.51 per barrel.
Russian Energy Minister, Alexander Novak, flew home from Vienna earlier for talks with President Vladimir Putin in St Petersburg.
Novak would return to the Austrian capital today for discussions among Saudi-led OPEC and the group's allies. The price of crude has fallen almost a third since October but US President, Donald Trump, has demanded the OPEC make oil even cheaper by refraining from output cuts.
"We hope to conclude something by the end of the day tomorrow … We have to get the non-OPEC countries on board," al-Falih told reporters before the OPEC meeting started.
"If everybody is not willing to join and contribute equally, we will wait until they are."
Falih said all options were on the table.
Possible output cuts by OPEC and its allies ranged from 0.5-1.5 million bpd, and one million bpd was acceptable, he said.
OPEC's closed-door meeting concluded after four and a half hours without yielding concrete figures, several delegates said.
According to the delegates, many countries including Iran, Libya and Venezuela were seeking exemptions from cuts.
OPEC delegates have said the group and its allies could cut by one million bpd if Russia contributed 150,000 bpd of that reduction. If Russia contributed around 250,000 bpd, the overall cut could exceed 1.3 million bpd.
Novak said Russia would find it harder to cut oil output in winter than other producers because of the cold weather.
Oil prices have crashed as Saudi Arabia, Russia and the United Arab Emirates raised output since June after Trump called for higher production to offset lower exports from Iran, OPEC's third-largest producer.
Russia, Saudi Arabia and the United States have been vying for the position of top crude producer in recent years. The US is not part of any output-limiting initiative due to its anti-trust legislation and fragmented oil industry.
Iranian exports have plummeted after the US imposed fresh sanctions on Tehran in November.
But Washington gave sanctions waivers to some buyers of Iranian crude, further raising fears of an oil glut next year.
"Hopefully OPEC will be keeping oil flows as is, not restricted. The world does not want to see, or need, higher oil prices!" Trump wrote in a tweet on Wednesday.
Iranian Oil Minister Bijan Zanganeh said on Thursday he would support a cut as long as Iran did not need to reduce its own output. Iraqi Oil Minister Thamer Ghadhban said Iraq as OPEC's second-largest producer would support and join a cut.
Possibly complicating any OPEC decision is the crisis around the killing of journalist Jamal Khashoggi at the Saudi consulate in Istanbul in October. Trump has backed Saudi Crown Prince Mohammed bin Salman despite calls from many US politicians to impose stiff sanctions on Riyadh.
Shell Reviews Nigerian Oil Deals Involving Ex-official Accused of Bribery
Meanwhile, Royal Dutch Shell has concluded that a Nigerian oilfield sale where it suspects its official took bribes was not linked to a separate court case in which he and Shell face corruption charges over the $1.1 billion Malabu Oil and Gas deal involving the sale of Oil Prospecting Lease (245).
Shell filed a criminal complaint in March against Peter Robinson, a former vice president for sub-Saharan Africa, saying he took bribes in the $390 million sale of onshore Oil Mining Lease (OML) 42 to a Nigerian firm.
Reuters reported that Robinson is also one of several former Shell employees involved in a trial in Milan, in which Shell and Italy's Eni are accused of corruption related to the $1.1 billion purchase of the giant OPL 245.
Both the OML 42 and OPL 245 deals were signed in 2011.
Shell, the largest foreign investor in Nigeria, said in a statement to Reuters that it had completed an internal review of the OML 42 sale process and other deals Robinson was involved in, and it concluded his only violation was related to OML 42.
Shell, Eni and Robinson deny any wrongdoing in the OPL 245 case. Robinson also denies any wrongdoing in the OML 42 sale.
Regarding the OML 42 sale, Shell said: "We have found no evidence to suggest that this was anything other than an isolated breach by a former employee, operating deliberately outside of Shell systems or controls."
"We have also found no evidence of a connection between Robinson's actions on OML 42 and OPL 245, and we have reconfirmed this to the Dutch Public Prosecutor," Shell said.
Shell filed its complaint against Robinson to the Dutch prosecutor.
The Dutch prosecutor's officer confirmed yesterday it had received further information from Shell but offered no additional comment, saying it was still evaluating all the information and determining next steps.
Robinson's lawyer Chiara Padovani said her client "denies any allegations of criminal misconduct in connection with OML 42." She also said Robinson "agrees with Shell's conclusion that the sale of OML 42 is unrelated to OPL 245."
A source told Reuters in March that documents related to the OML 42 case had been uncovered after investigators looking into OPL 245 raided a house in Perth, Australia owned by Robinson.
Milan prosecutors allege bribes totalling about $1.1 billion were paid, including to middlemen, to win the OPL 245 deal for Shell and Eni.
Shell has said it expects the case in Italy to last many months.