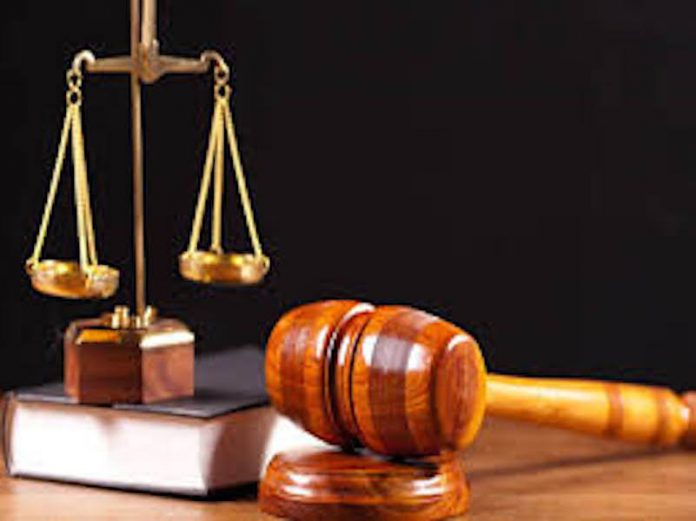 By Wole Ayodele in Jalingo
A Federal High Court sitting in Jalingo presided over by Justice Stephen Pam has ordered the Economic and Financial Crimes Commission (EFCC) to present the gubernatorial candidate of All Progressives Congress (APC) in Taraba state, Alhaji Sani Abubakar Danladi, before the Court on January 15.
Alhaji Sani Danladi is standing trial along with two others in a case of N450m fraud preferred against him by the anti graft Commission.
The order was sequel to the failure of EFCC to present Danladi in Court after the presiding judge had earlier issued summons to compel Danladi's appearance in court during the last sitting of the court on October 23.
Hearing in the case was stalled during the last sitting due to Danladi's non-appearance despite the presence in court of the other accused persons, Senator Joel Ikenya and former Speaker of the State House of Assembly, Hon Mark Useni.
They are facing a two count charge of conspiracy and violation of financial regulations as they were accused of collecting N450m from former President Goodluck Jonathan to prosecute the 2015 general election.
When the case was called Wednesday, counsels to the first and second defendants, Festus Idepefo and Ibrahim Effiong prayed the court to withdraw the case for failure of EFCC to produce Danladi after two sittings.
They argued that the case had dragged for too long and it was unjust to keep adjourning while the other defendant keeps evading court sittings despite summons.
Counsel to Danladi, Yakubu Maikasuwa, who was present at the sitting, argued that his client was absent in court due to the failure of prosecuting counsel who did not serve him the summons.
However, counsel to EFCC, Israel Akande, who owned up to the third defendant counsel's claim, sought the approval of the court to serve Danladi the summons through substituted service just as he requested a later date for hearing in the case to proceed.
Delivering his ruling, Justice Stephen Pam ordered EFCC to present Sani Danladi on the next adjourned date of January 15, 2019.
Meanwhile, while the case was being heard, protesting youths barricaded the gate of the court with placards with varying inscriptions condemning what they described as attempt by the federal government, through the EFCC, to shield Danladi from trial.
Some of the placards read, 'EFCC is apolitical,' 'Court save Taraba', 'Sani Must Face trial among others.
Leader of the protesters Mr. Christopher John said Danladi was not above the law and must appear before the court to face trial.