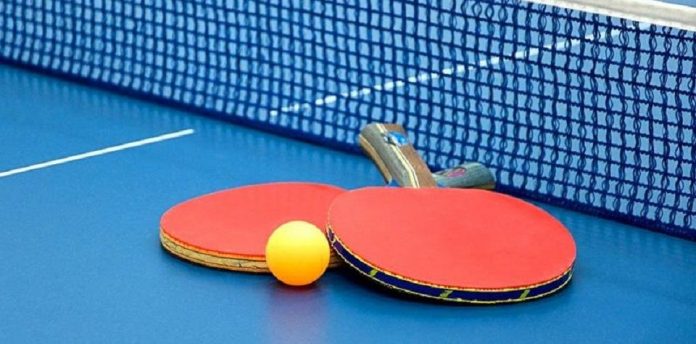 As part of its commitment to promote tennis development in Nigeria, the tennis section of the prestigious Ikoyi Club is set to host the maiden edition of secondary school tennis competition in partnership with Seven-Up Bottling Company in Lagos.
The championship, which will be open to boys and girls in both the senior and junior categories is to involve secondary schools students between the ages of 10 and 15years. It is scheduled to run from December 10 to 15th, 2018 at the club's courts in Ikoyi.
Interested schools are expected to register their players and officials on the organiser's website.
Speaking at a press briefing, Chairman, Tennis Section, Ikoyi Club, Mr. Abimbola Okubena, disclosed that the idea behind the championship was borne out of the club's drive to encourage tennis as a healthy sport among teenagers in Nigeria.
He added that it will influence positive attitude and drive clear understanding of how the game is played. It is also to inspire young boys and girls to aspire to play the game as professionals and earn good money like the Rafa Nadal, Novak Djokovic, Roger Federer and the Williams Sisters.
Okubena said that there will be follow up after the competition on students that are interested in playing the game with various sessions with professional players that will tutor the younger players.
In his comment Seven-Up Bottling Company Senior Brands Manager, Mr. Segun Ogunleye, stated that, SBC was keen at growing the greener feature of the country especially for youth.
"The tennis competition offers that opportunity to showcase the idea. The competition will not only enhance development but further show the abundant talents in Nigeria," he noted.
Seven-Up bottling company will be on ground to refresh players, officials and spectators at the six-day tournament which winners will go home with medals, cash prices, gift vouchers and certificates.
A maximum of 20 students are expected from the 15 selected secondary schools in Lagos State while 20 professional coaches are expected to participate at the maiden edition.
Four gold medalist will walk away with gift worth N50,000 each while the four silver and eight bronze medalists will each be rewarded with gift worth N35,000 and N15,000 respectively.